Polished concrete is often used in our interiors to create a surprisingly elegant, modern coffee table. While you may think these styles are best suited in more industrial-style rooms, these contemporary additions can look equally as good out on the patio. Authentic Brutalist furniture and décor tend to come with a steep price tag, but designing your own concrete coffee table is not an overly complicated process. Whether you choose to buy a ready-made surface or have some time to get creative, nothing can beat the lasting impression of a beautifully executed concrete table.
We took a light-coloured concrete surface for this project and refreshed the metal legs for a renewed look for the patio. As the concrete table is a dominating feature, the thin metal legs were painted with the striking black tones of Y498 Midnight from our Feel the Colour collection. This semi-gloss finish was achieved with the Unica Enamel (Unica Ulkokalustemaali). Specially formulated as a solvent-based alkyd enamel, the superior Unica Enamel paint offers high levels of durability and is impact resistant for interior and exterior painting of metal and wood furniture. A concrete finish may seem a suitable material to withstand harsh winters, but you should take care by storing the table indoors for the colder, wetter seasons. If water freezes in the cracks in the concrete, this may cause the concrete surface to split.
For concrete surfaces, we recommend applying a top coat of Tikkurila's Anti-Dust dust-binding agent. Anti-Dust is a dust-binding agent for aggregate-coated walls and ceilings and concrete floors in dry interior and exterior spaces protected from weather exposure. Anti-Dust maintains the concrete surface without changing its original colour or appearance. In addition to trendy concrete surfaces, Anti-Dust is suitable for dust-binding in garages and storage spaces, for instance.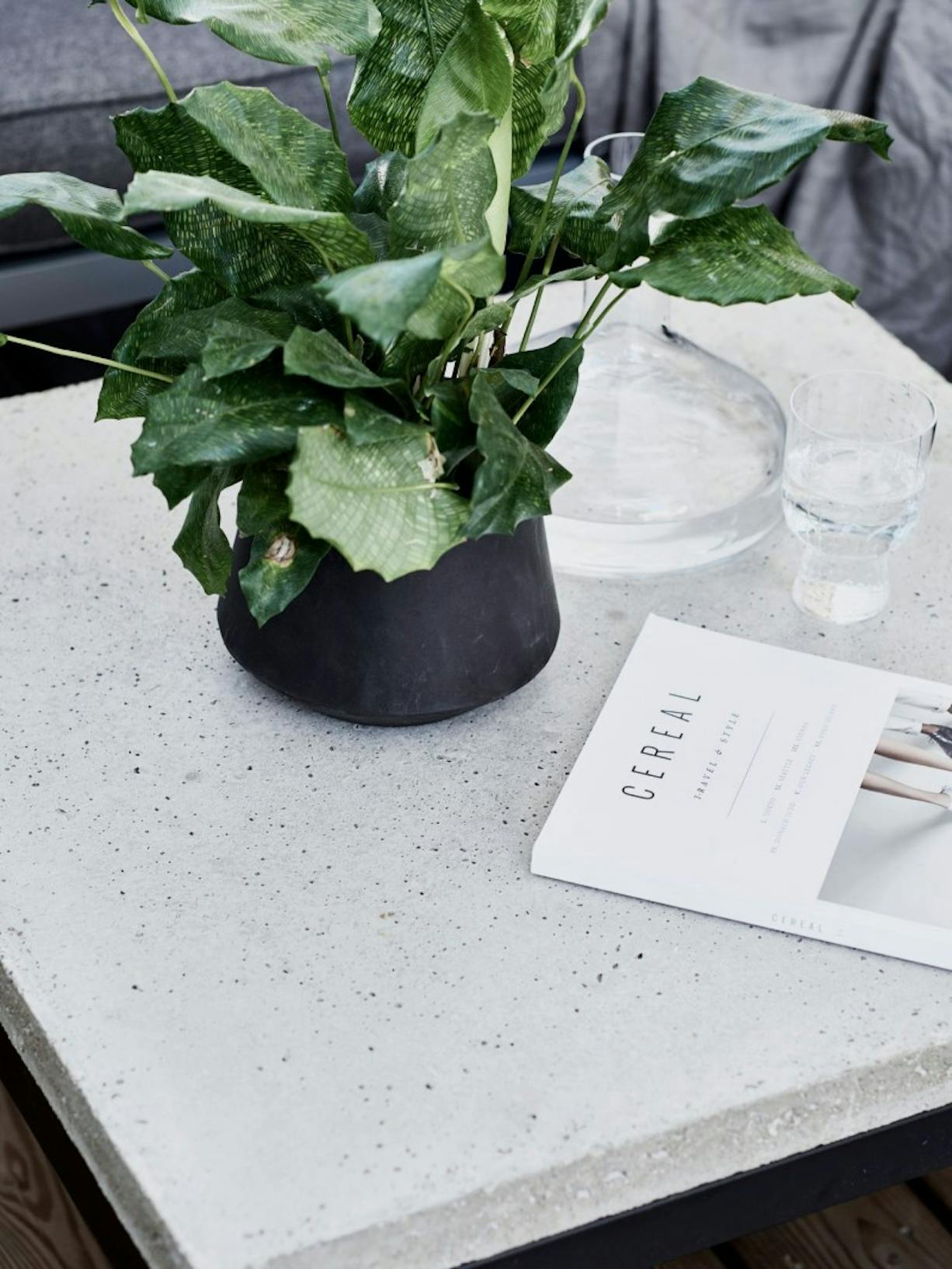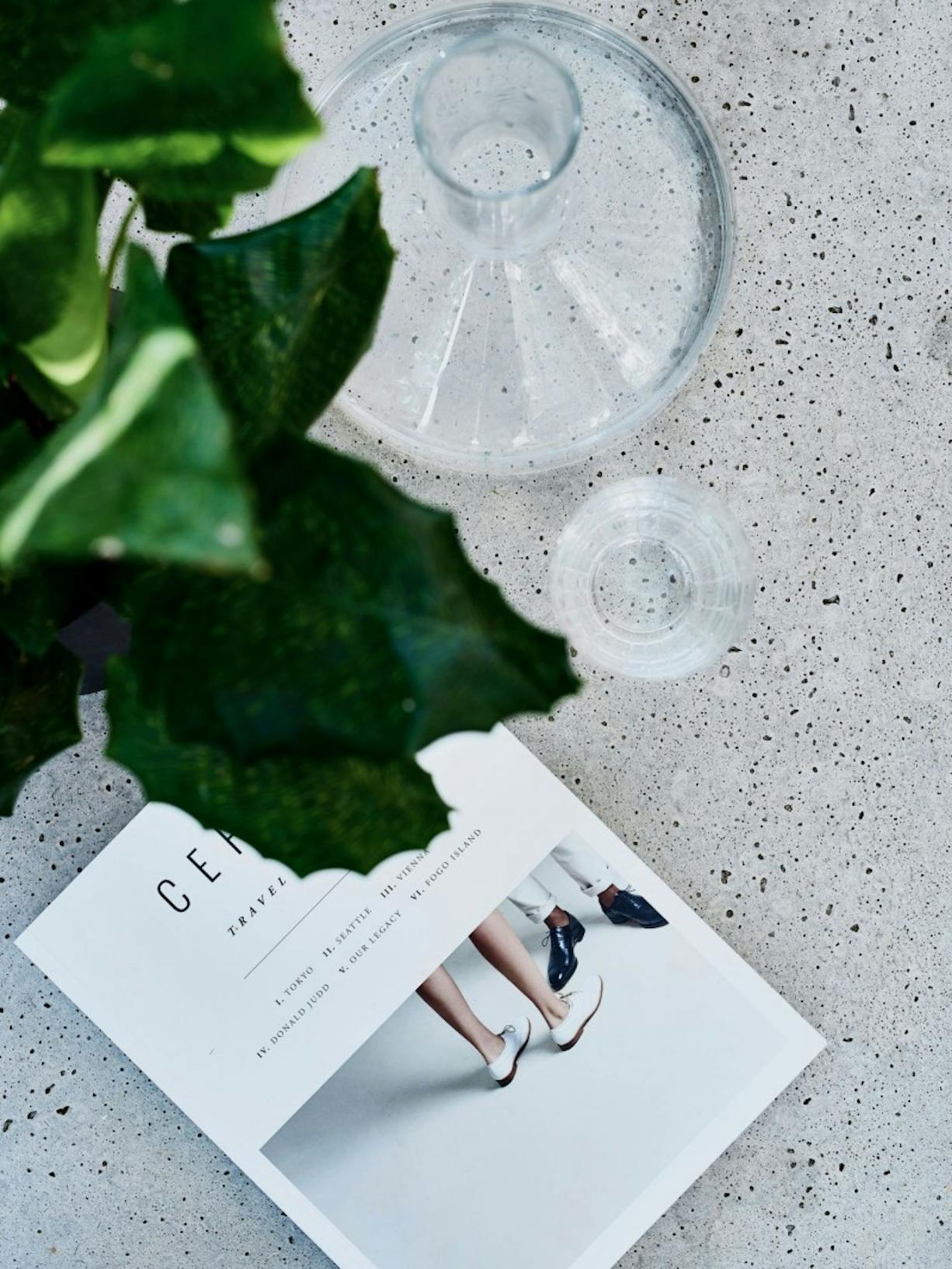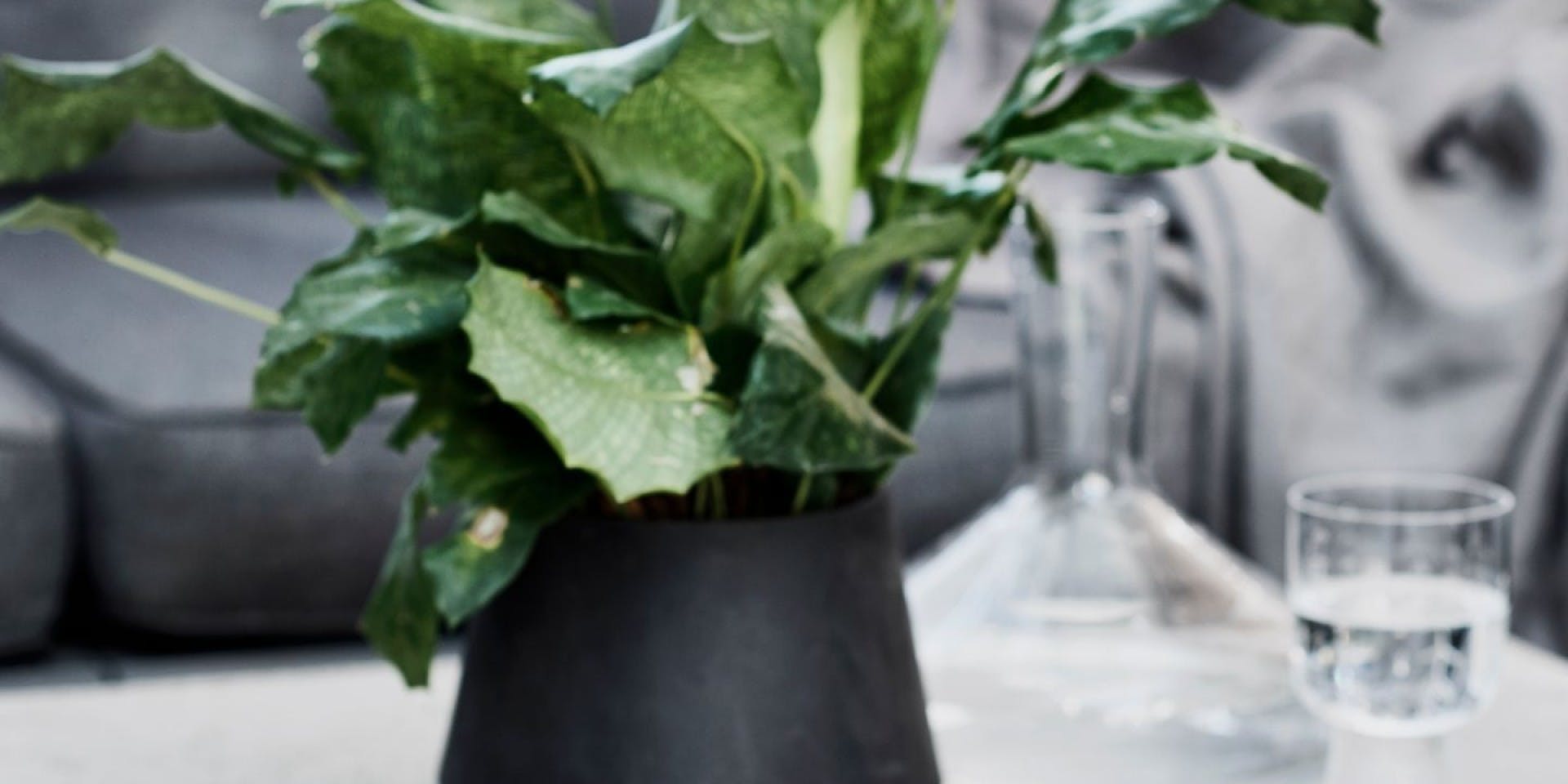 Putting the idea into practice
With a bit of DIY, you too can make your own concrete table. All it takes is crafting a plywood casting frame with some reinforcement mesh.
Begin by building the casting frame over the base plate and cut a piece of the reinforcement mesh that fits loosely inside the frame. Prepare the casting material and pour 1/3 into the frame and place the reinforcement mesh on top of the mass. Pour the remaining material into the frame and level the surface for a smooth finish. Finish using gauze to cover the mass so the material is protected and leave to dry for 3-4 days inside the frame.