A balcony is an ultimate amenity for apartment dwellers. Often overlooked when it comes to decorating, these nooks are filled with wonderful opportunities for expanding your home into the outdoors. A few adjustments can create an inviting space to enjoy morning coffees in the warmth of the sun or an inspiring breakout area to work from home in. Even the smallest of balconies can be transformed with a few minor adjustments. If you're lucky enough to have a balcony attached to your apartment, then you owe it to yourself to make the most of it. This means doing more than putting out a lawn chair and calling it a day...
All you need to enjoy your balcony is a café table and a chair – it's that simple. Giving old furniture a new lease of life with a fresh coat of paint can do wonders for revitalising tired spaces. There's no need to shy away from a daring colour palette; an outdoor project allows for creative decisions, so look to flowers you intend to plant for inspiration. Think canary yellows, cornflower blue and petal pinks to enhance a small space. If you're short on space, try installing furniture that can be tucked or folded away when not in use.
If you want your balcony to feel as luxurious as an indoor room, pile on the textiles. Layering tactile elements made of outdoor fabrics, like patterned rugs and plush cushions, will make your balcony super comfortable. A relaxed hassle rug on the terrace creates a cosy atmosphere and invites you to enjoy the outdoors barefoot – just be sure to choose one that will stand up to the elements.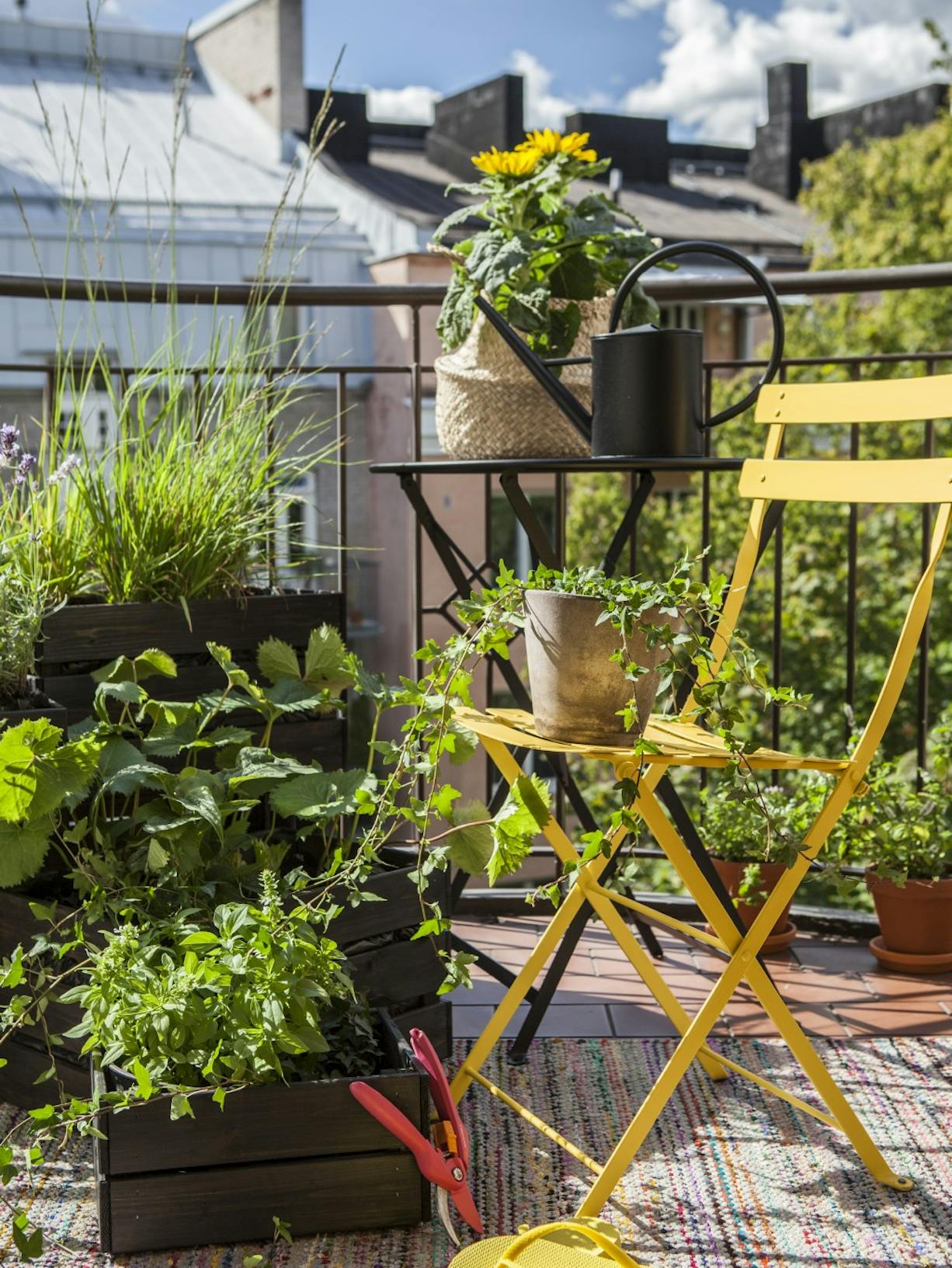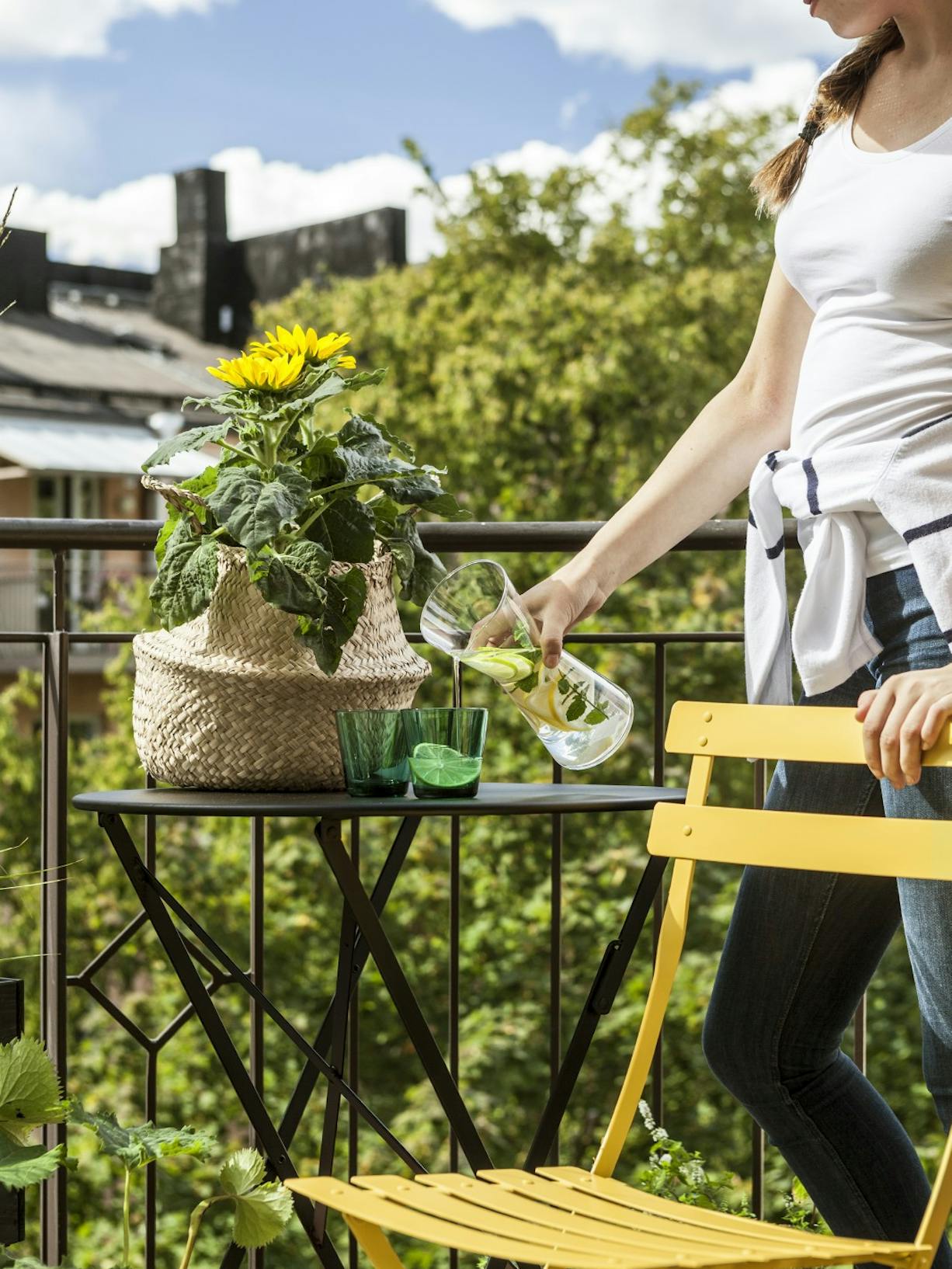 Bring in greenery
Make up for the lack of green spaces by utilising balcony areas to create your very own plant kingdom. Get the most out of an urban oasis with a range of planters filled with lush plants and foliage to create the peaceful atmosphere of a back garden. Why not plant some herbs or fragrant flowers like lavender or wisteria for a balcony that smells as good as it looks? On a small balcony, think high – staggering plants upwards creates a sense of abundance and privacy without taking up floor space. Install planters along the balcony railing will sweeten your view and add to your home's curb appeal.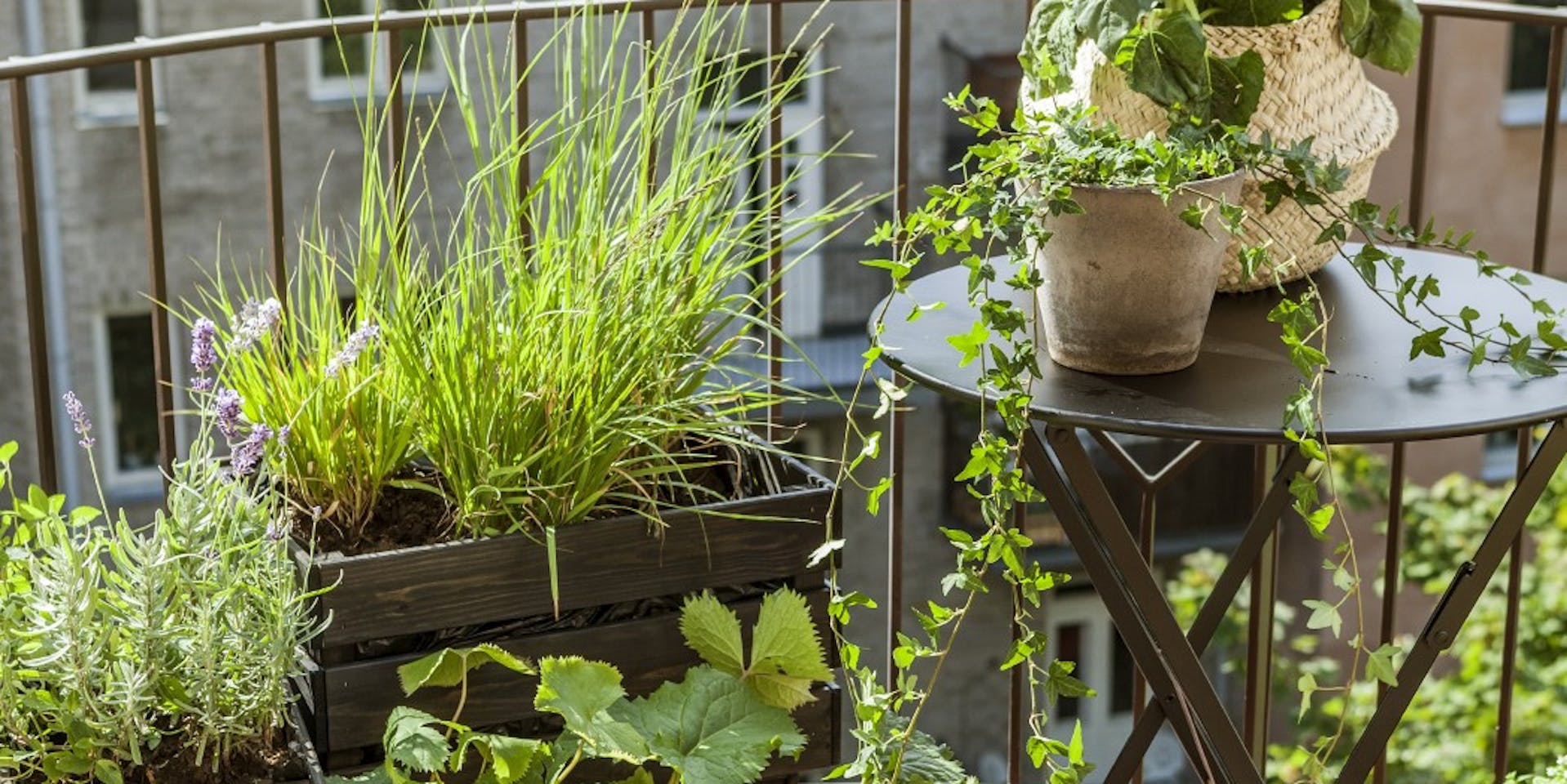 Putting the idea into practice
Painting a planting box…
Fresh looking planting boxes are not only inexpensive but also easy to implement. The wooden boxes were treated with Wood Oil Akva (Puuoljy Akva), which can be pre-tinted with Tikkurila's Deco Grey Woodstain, Exterior Woodstain, or Woodstain & Lacquer colour cards. Wood Oil Akva (Puuoljy Akva) is a next-generation water-based wood oil based on vegetable derivatives, providing weather protection for new and previously oiled wooden furniture and decking.
Painting balcony furniture...
Foldable chairs were refreshed with the golden hues of S302 Grapefruit from the Feel the Colour collection. It is just as easy to upscale old furniture with the semi-gloss water-based acrylic paint Unica Akva, an ideal choice for painting wood and metal surfaces. Due to its high levels of durability and impact resistance for timber surfaces, Unica Akva is suitable for both new and previously painted surfaces and in addition to impregnated wooden surfaces.