Fortunately, this simple trick is one of the most straightforward (and creative) ways to revive your décor. Whether your style is bold or subtle, a splash of fresh paint can revitalise your interior design by introducing colour into your home, but it also can offer versatility. When it comes to our children's bedrooms, we usually prefer to keep the surrounding walls in a neutral colour palette or a simple white. By injecting a pop of colour through furnishing, it allows for the room décor to adapt as this child grows, as it is easier to refresh furniture paint colours than repainting an entire space. Here you can be as creative and experimental as you would like, and what could be more fun than shimmering metallics?
When it comes to trends, many interior designs are looking to the glistening hues of gold, silver, bronze and copper – and for a good reason. Beyond giving a room a lustrous yet playful look, metallics are an ideal choice for bringing light and warmth into your home.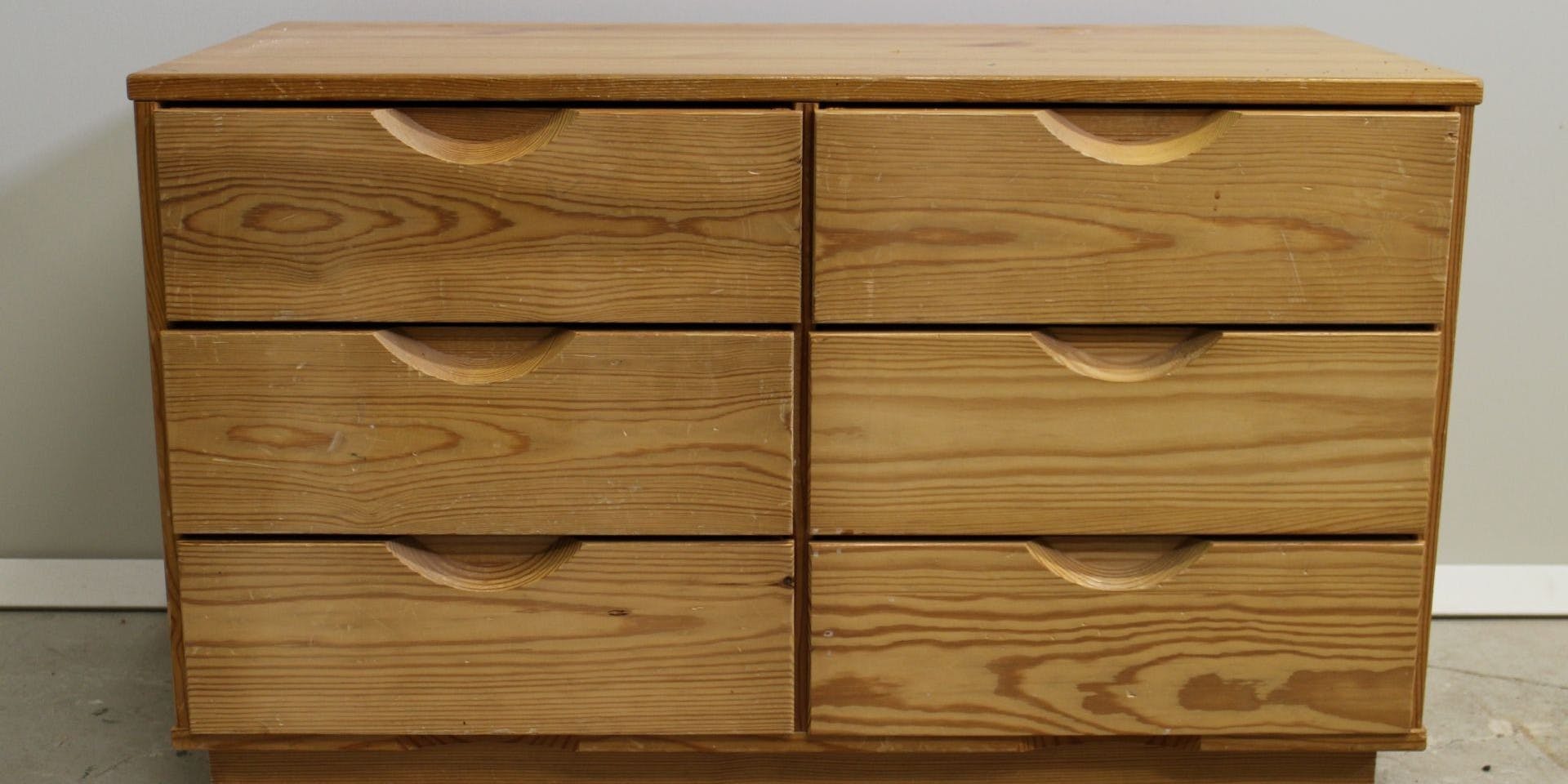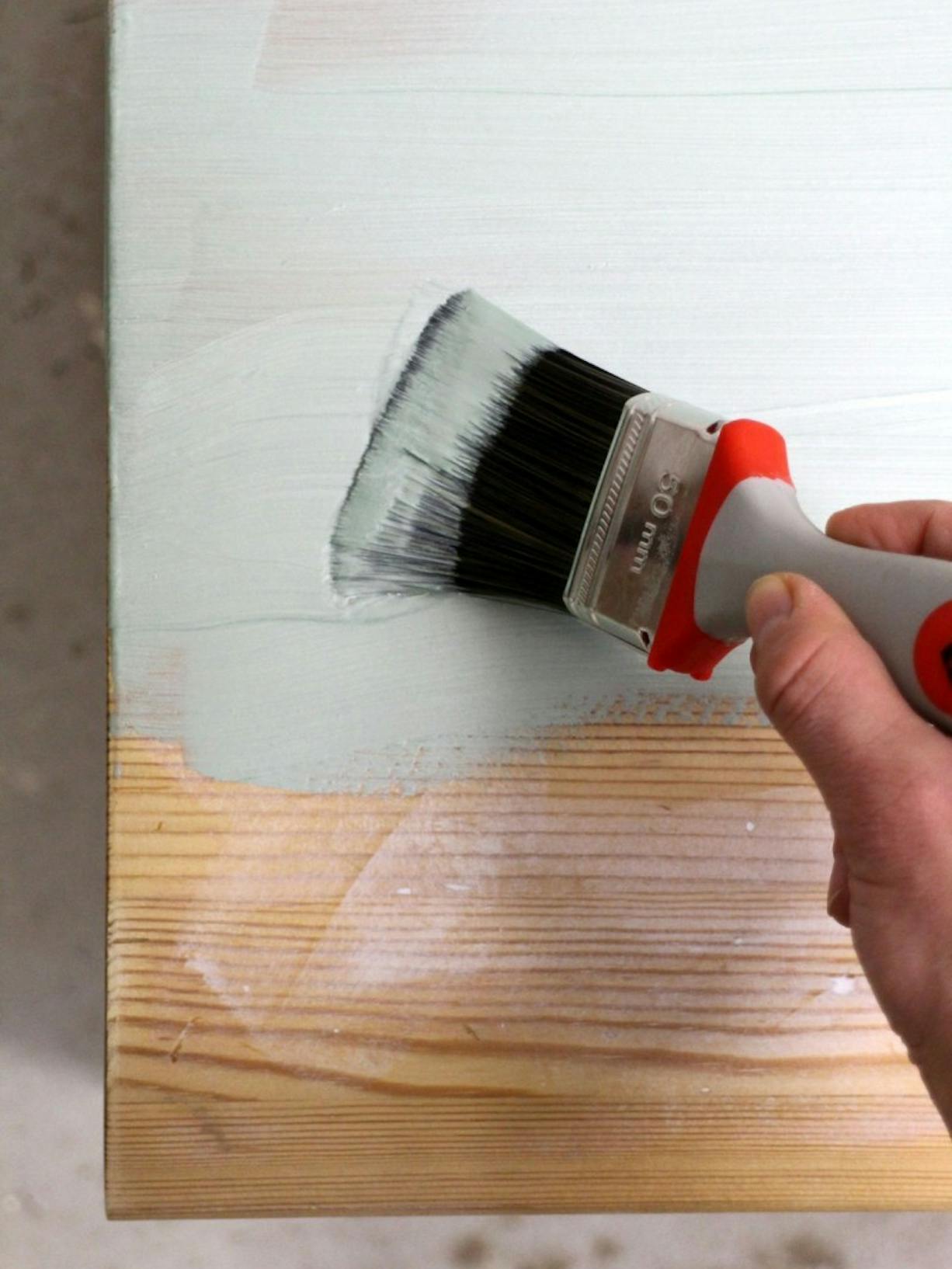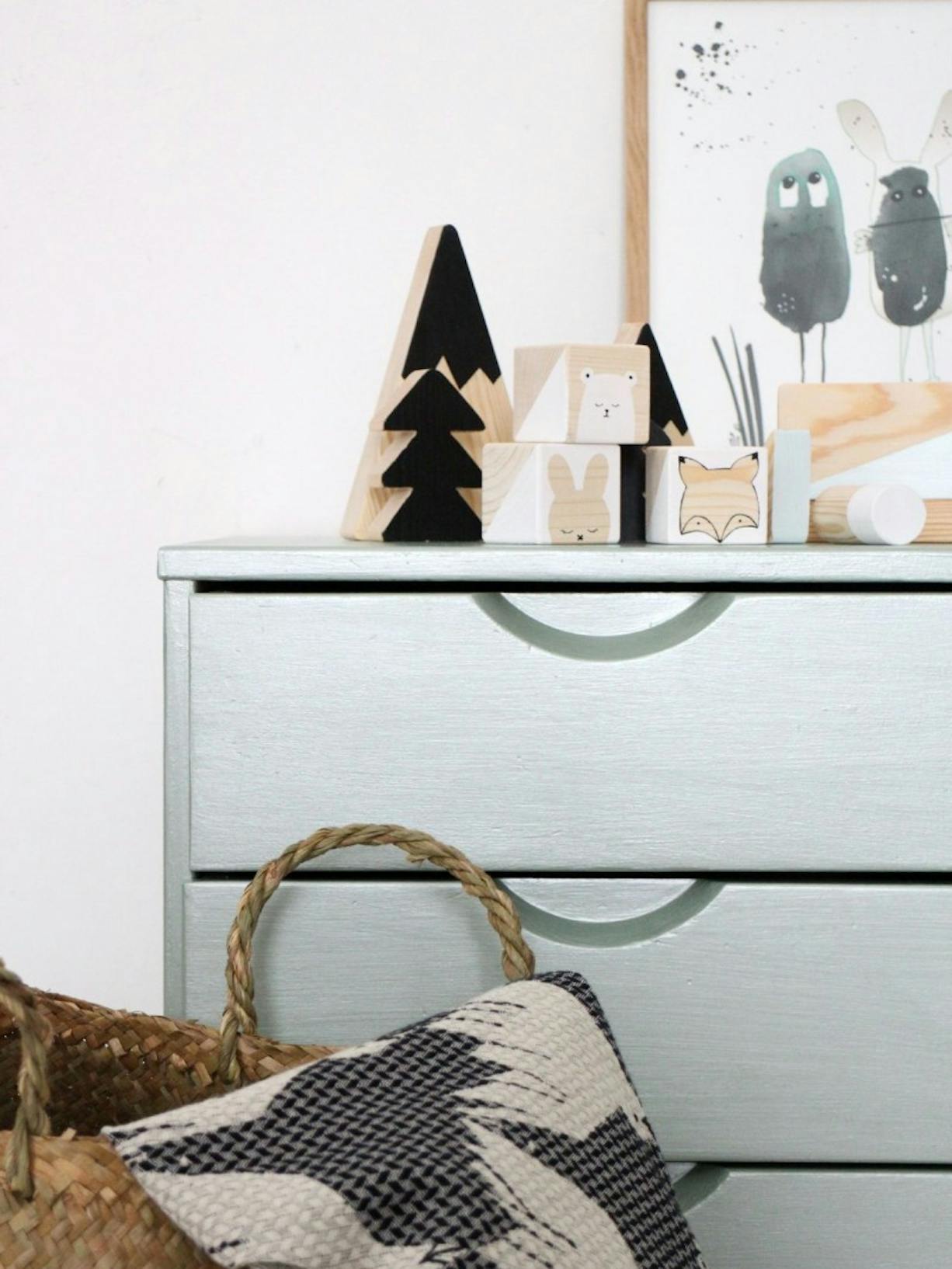 With the quick-drying, waterborne Taika Pearl Paint, you can make a change to your interior in just one day. Combining pearlescent and matt surfaces can transform even the most ordinary objects, and with the addition of light against the wooden surface, the glittering effect is emphasised to its full potential. We revived an unloved, wooden dresser with the TVT 2021 shade from our Taika Pearlescent Finishes collection. A light seafoam tinge is mixed with silver to catch the bedroom's light and breaths new life into this monochromatic space.
Not only suitable for furniture, but Taika Pearl Paints also work equally as effective for walls and any other items that you wish to highlight. When painting a child's bedroom, it is always essential to ensure that the paint you are using does not release any harmful compounds over time. Made in Finland, the high-quality Taika Pearl Paint boasts low VOC-emission level and holds the M1 Emission Classification, making it a safe paint choice for the home.
Have fun with your new furniture addition and play with colour, texture and finish. With no set way to carry out this project, you can completely customise an old storage cabinet to reflect your family's personal style.
Putting the idea into practice
1. FIRST STEPS
Begin by cleaning the furniture's surface using Tikkurila Maalipesu cleaning agent – read instructions thoroughly before use. Lay down dust sheets to protect the floorspace, and begin to sand the previous paint surface or existing varnish until matt and remove the sanding dust with a dust brush or a dust-binding cloth. If required, smooth out any holes with Spakkeli Putty wood filler and once the putty is dry, sand the area lightly.
2. PROTECT
Before you begin painting, cover any of the furniture's surface that you don't intend to paint with masking tape.
3. PAINTING
Finish with 1-2 coats of the metallic Taika Pearl Paint, pre-mixed with your chosen colour, with a paintbrush or a furniture paint roller. Taika Pearl Paint can be recoated after 6-8 hours and must be handled carefully for the first few weeks until the paint reaches its full hardness.
Clean your tools with water and soap, or use Tikkurila Pensselipesu tool cleaner for more in-depth results. Make sure to follow the instructions on the label.