When it comes to these specific areas of our home, we often don't stray far from the traditional brown tones of wood, but there is no need to limit ourselves. In fact, why not renew your terrace into an eye-catching palette? Dark grey may seem like a bold choice of colour, but a grey decking will withstand time, complementing the surrounding landscape while harmoniously balancing a range of colour-pops in your outdoor furnishing.
The patio's refreshed look in this project was achieved with the Valtti Plus Terrace Oil, a UV-resistant oil that contains high-performance pigments. The weather resistance and colour stability meet a high standard while the stains penetrate the wood for a glowing finish, highlighting the unique characteristics of wood texture. With tints available in ash grey, black or brown, Valtti Plus Terrace Oil prevents wood splintering, fading and cracking in weather stress and is suitable for wooden decking and outdoor furniture. For this project, the decking was renewed with an ash grey tint, creating a monochrome scheme that looks smart and sleek for years to come.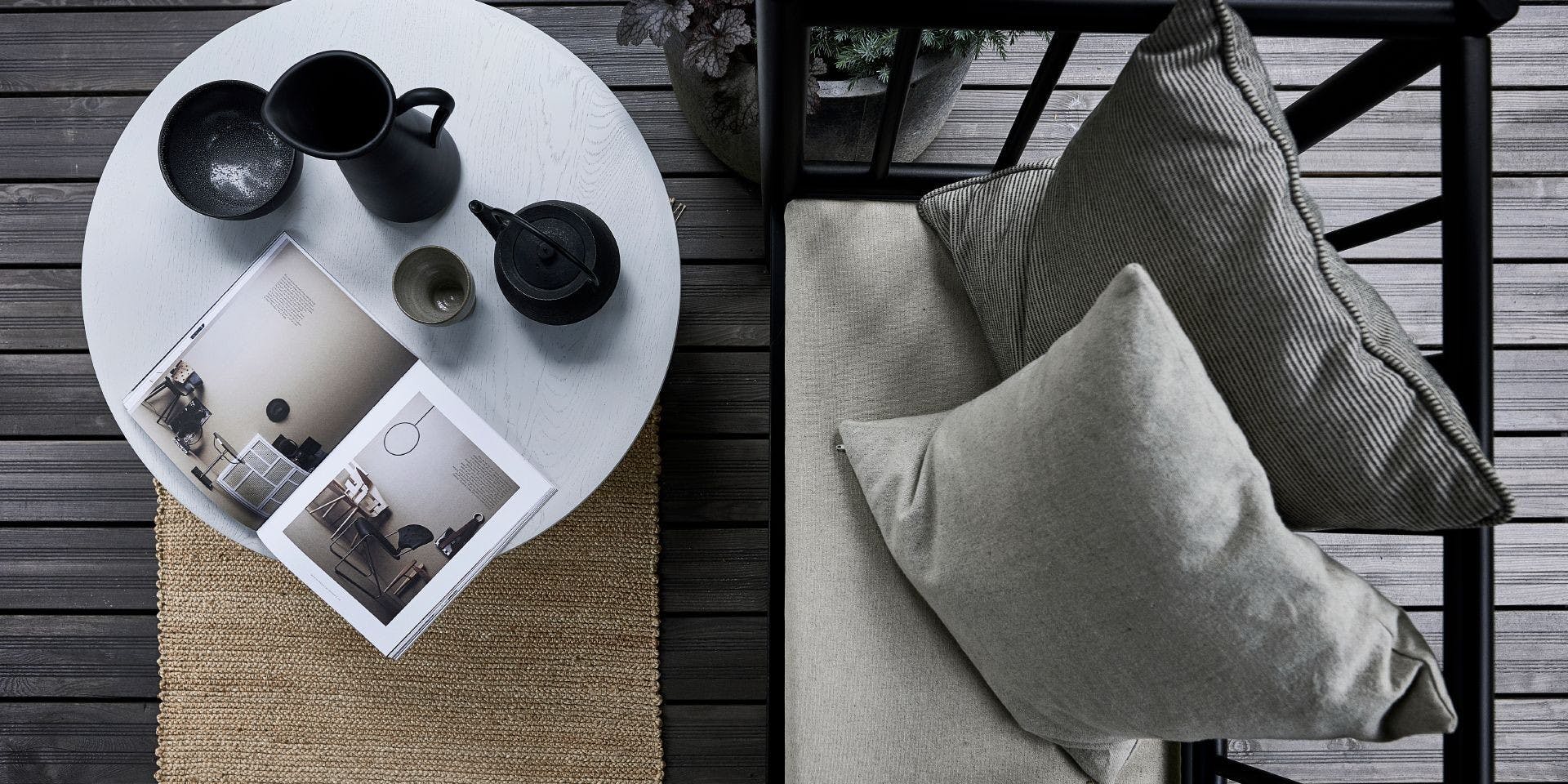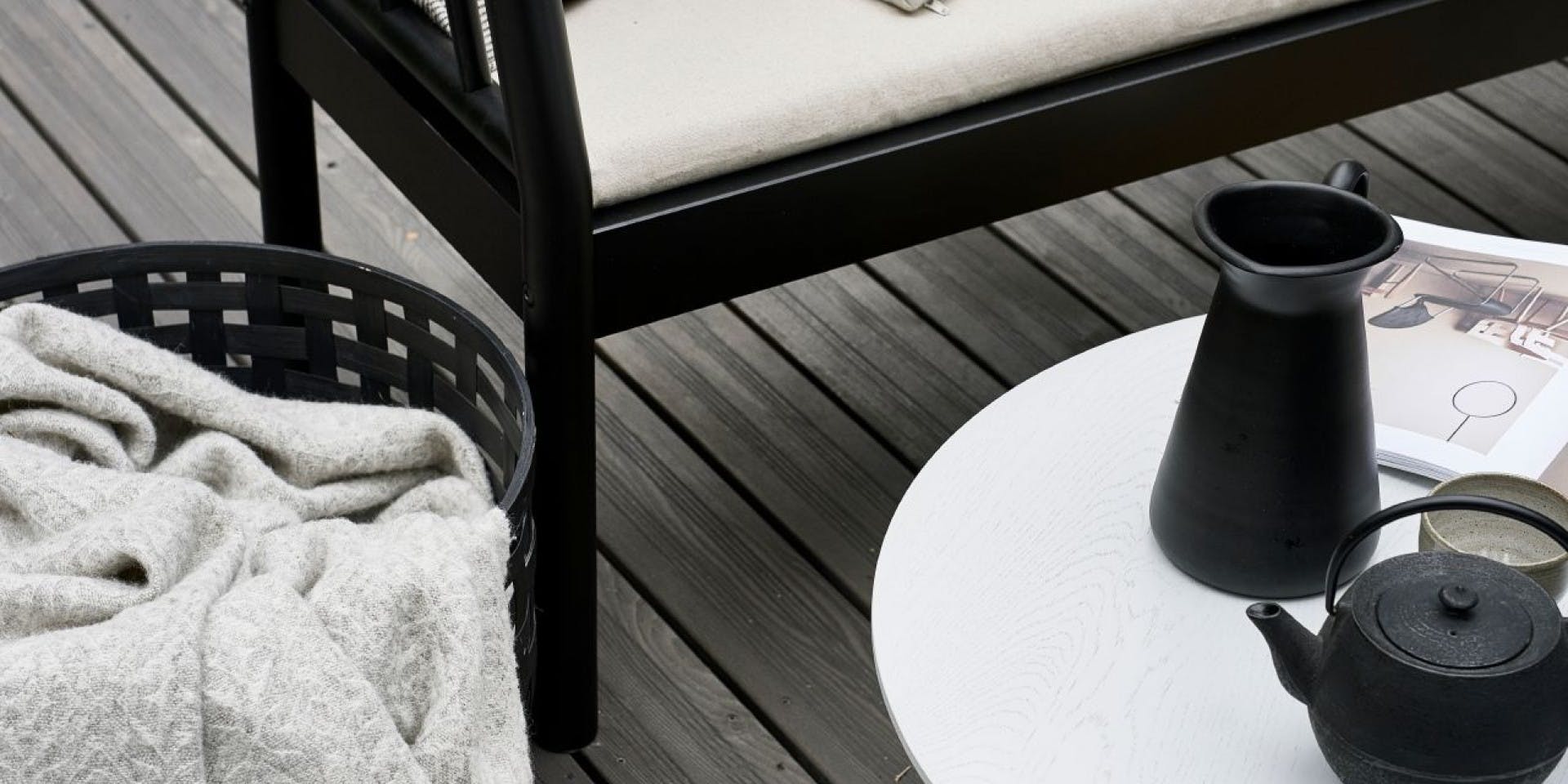 Putting the idea into practice
1. FIRST STEPS
Begin by wiping the untreated surface of the decking clean, removing dirt, dust and lose material. If the surface requires a more in-depth clean due to mould or moss, use the Tikkurila Terrace Cleaner (Terassi- Ja Kalustepesu) cleaning agent to remove unwanted dirt and leave it to dry. Surfaces that have been previously treated with wood oil require the removal of loose material with a scraper and/or a wire brush. Prep the surface by cleaning and, if necessary, wash with Terrace Cleaner according to instructions. If a visible film remains on the surface, remove it before treatment.
2. PAINTING THE DECKING
Stir the Valtti Plus Terrace Oil thoroughly before use and from time to time during application. Spread the oil tightly with a brush or a sponge so that the oil is absorbed evenly into the wood and wipe off any excess oil. Apply one coat by spreading the oil evenly along the entire length of the board in continuous strokes to avoid overlapping. Keep in mind that surfaces continuously exposed to the weather may need to be treated annually.