Not all white paints are equal; in fact, choosing the right shade for your home can often open up a thorough process of endless shade tests across the walls of your home. Each sample has its subtle undertones affected by natural and artificial light, either appearing as light and crisp or evoking a wrong kind of aged yellow. Yet how does one find that elusive perfect shade of white, interior designers often speak off? Our in-house team of colour designers may have already found it.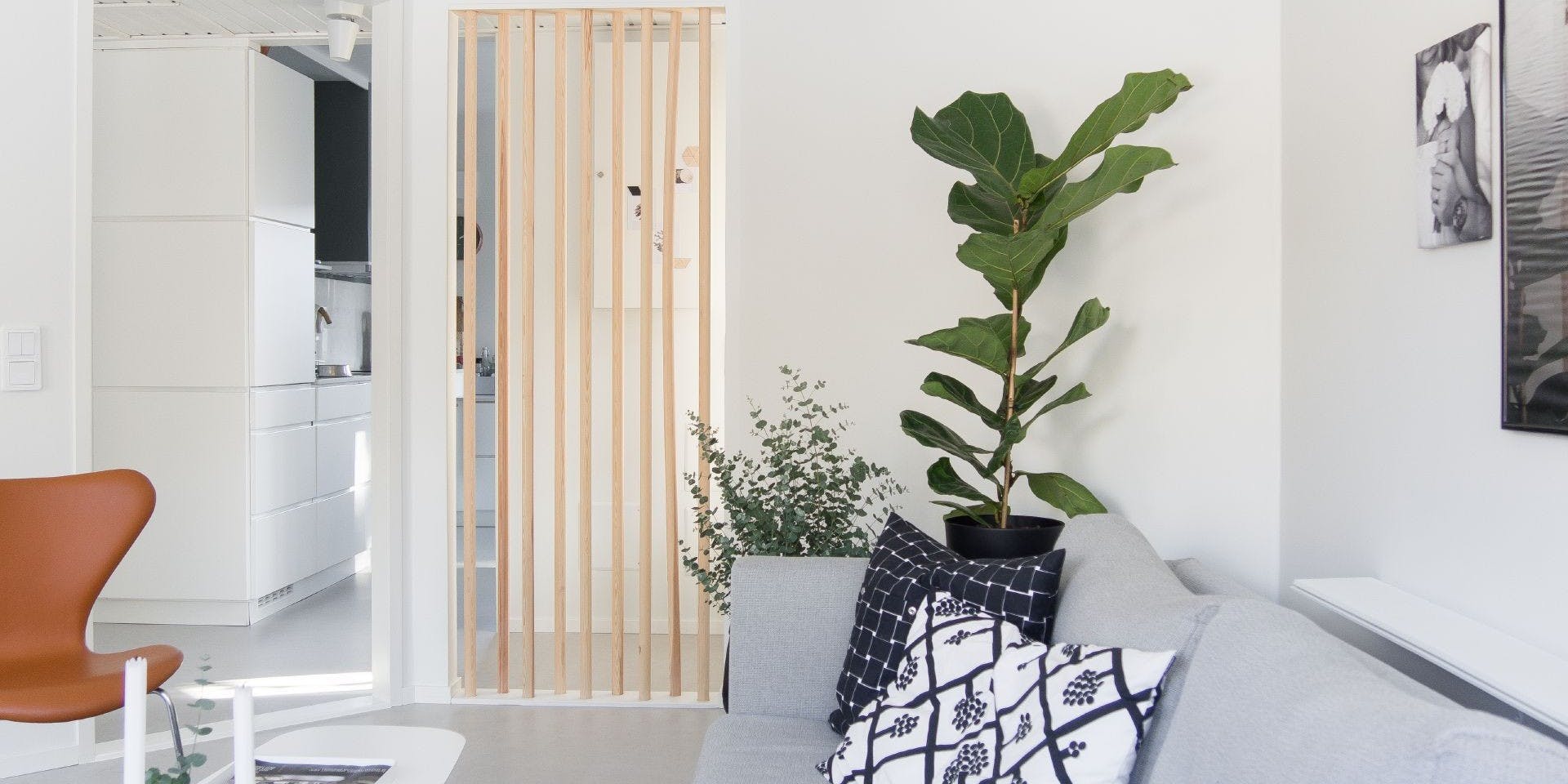 Picking up cool tones of grey while retaining enough warmth to steer your room away from appearing cold, Tikkurila White is at the forefront when it comes to white paint. Unlike a traditional painter's white that leans itself into grey, this subtle shade is a perfect blend of sophistication and tranquillity. This failsafe option has the power to brighten dark spaces and can make even the smallest of rooms feel spacious.
When it comes to the finish you want to achieve, think about the home's practicality and longevity. When used for the interior wall paint, the sumptuous matt finish of Optiva Matt 5 offers a beautiful, smooth finish that is hard-wearing for the home with its high resistance to stains and dirt. For a silk-like quality to your room, look to Optiva Satin Matt 7, while Optiva Semi-Matt 20 will add a slight glistening effect. All three finishes are virtually VOC free and have the EU Ecolabel certificate, awarded to products safe for health and the environment. For this project, we tinted Tikkurila White with Optiva Matt 5 as the luxurious paint mixture adds a richness to light and subtle shades that creates a beautiful effect of velvet to wall surfaces.
Whether or not Tikkurila White is your perfect shade of white, our Feel the Colour 2020 collection features 216 shades that will give your home the right atmosphere, whatever you style. Before you embark on a renovation project, consider the natural light's direction and how the room's size and the contents will affect your desired shade. Take a tester and try it out at different times of the day to see how the results are affected by natural and artificial light. Most importantly, take the time to enjoy the design process and choose a colour that works for your home.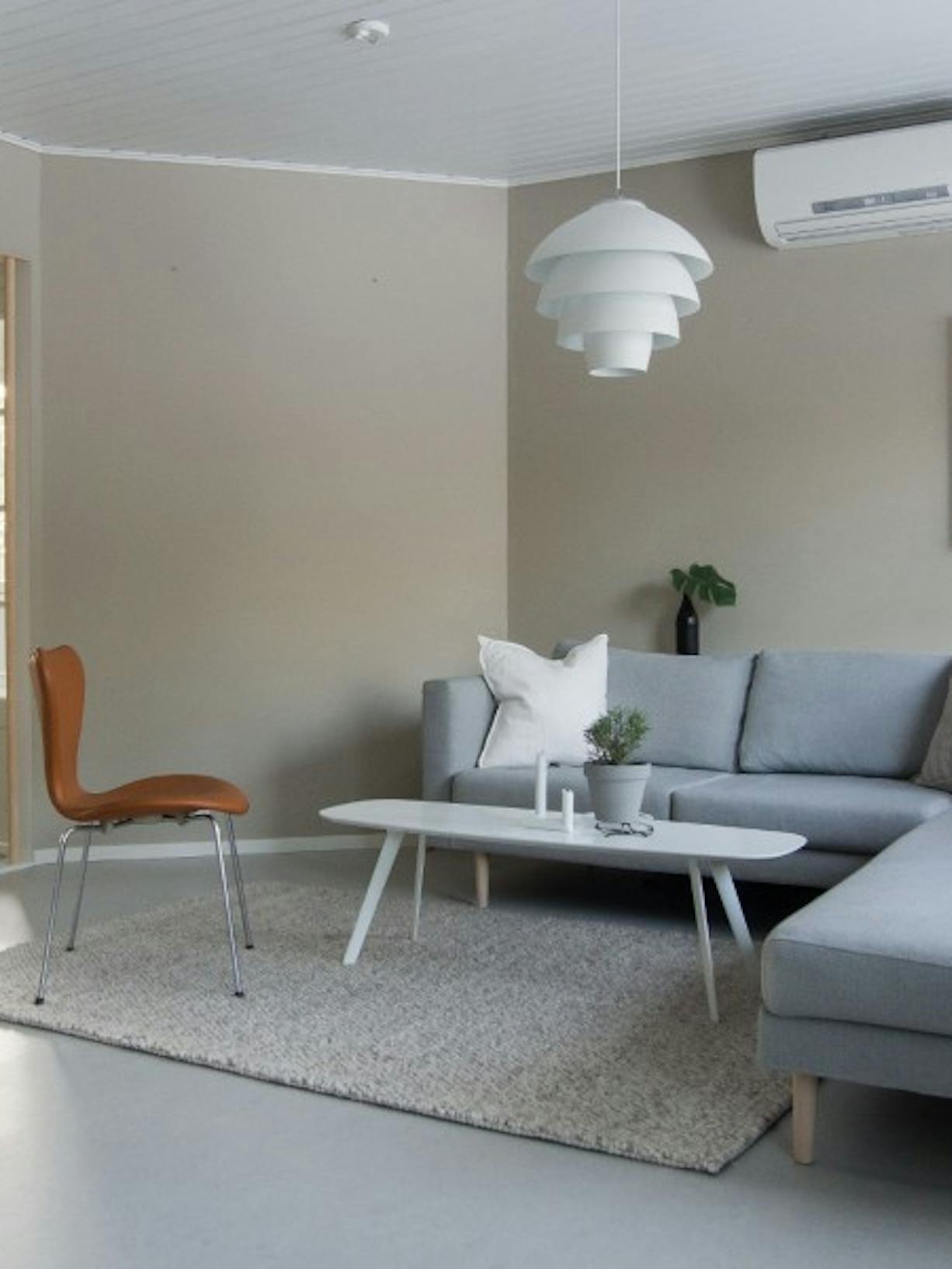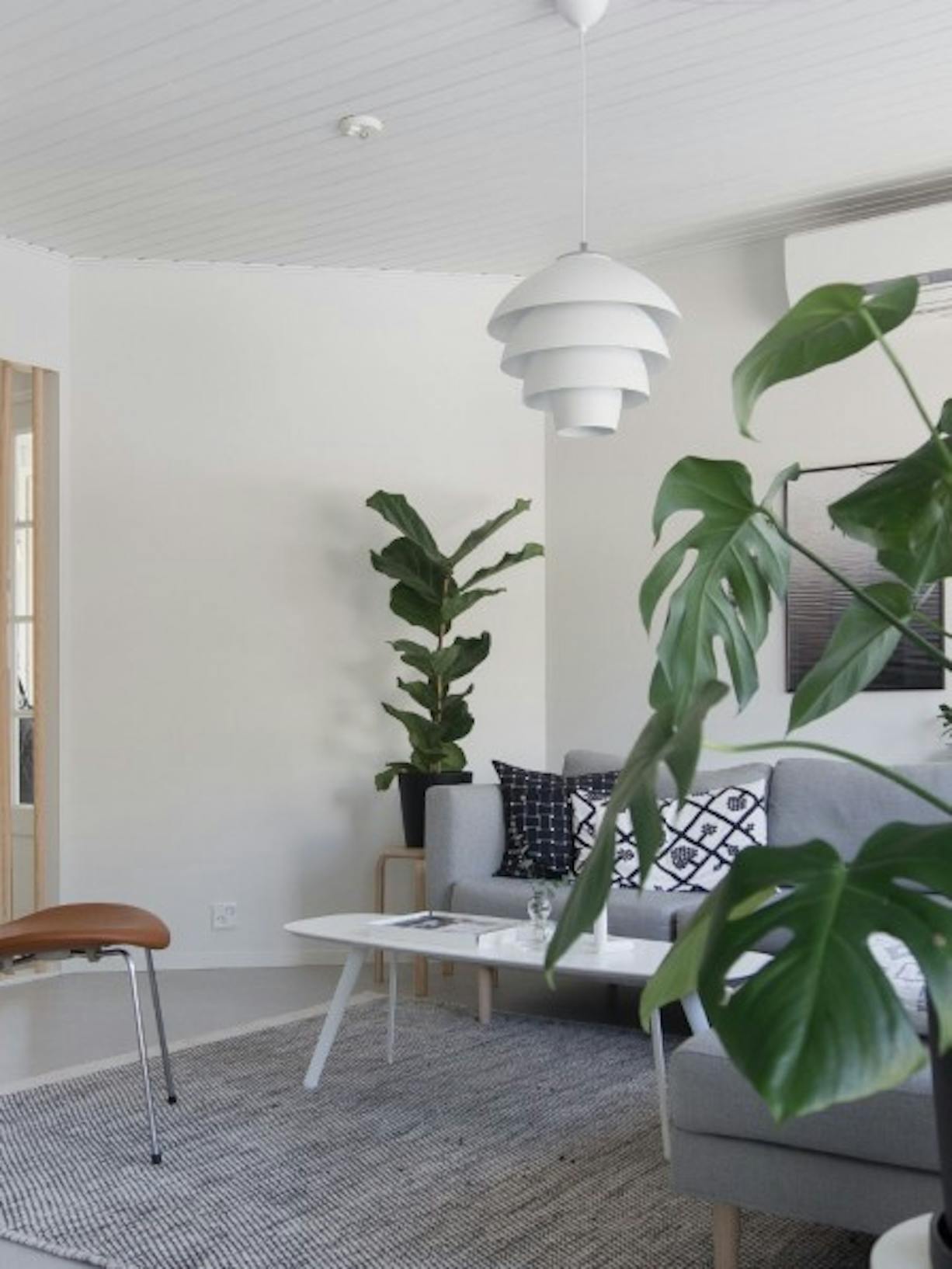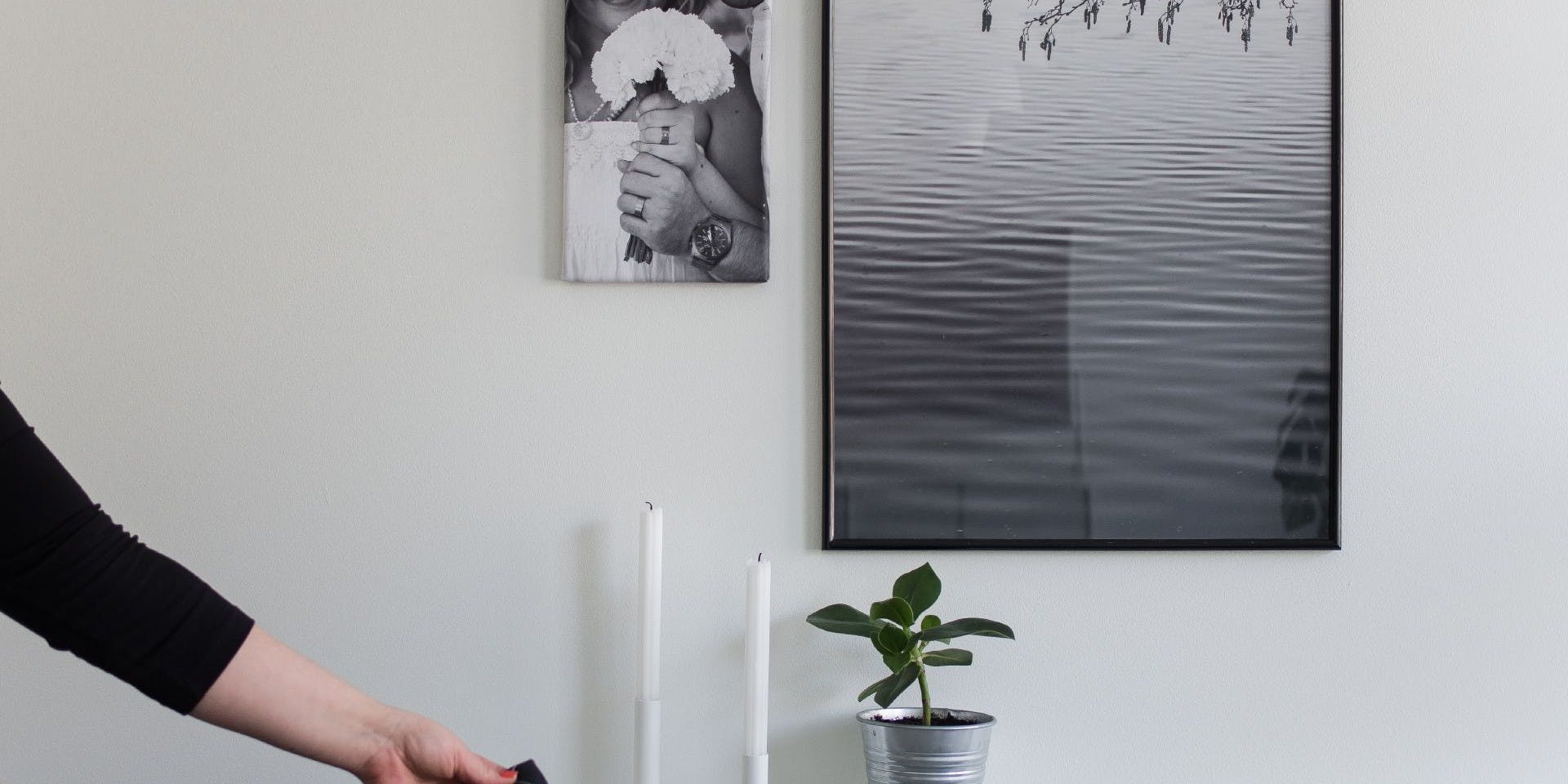 Putting the idea into practice
1. FIRST STEPS
Begin by wiping the surface of the wall clean. If the surface requires a deeper clean, use Tikkurila Maalipesu cleaning agent to remove unwanted dirt and leave to dry.
2. PRETREATMENT
Lay down dust sheets to protect the floorspace and cover mouldings and sockets with masking tape. If the wall surface needs levelling or the previous paint is a darker colour, apply a coat of Optiva Primer. Choose Optiva Primer in the shade close to your new topcoat.
3. PAINTING
Stir the Optiva Matt 5 interior paint and apply two coats using a paint roller with an extension pole. Optiva Matt 5 can be recoated within a minimum of 4 hours of painting or may take longer depending on a low temperature or in conditions of increased humidity.