Waking up to a well-designed bedroom is one of the most elevating ways to begin your morning. But if you happen to find yourself waking up in a room that has become mood-inflicting rather than mood-boosting – it may be time for a refresh. A full-out renovation is not the only answer to this common problem, considering paint can be a simple yet impactful solution. With a few easy adjustments, you can dramatically shift your bedroom's look to create an inviting space, one you will feel proud to retire to at the end of a long day.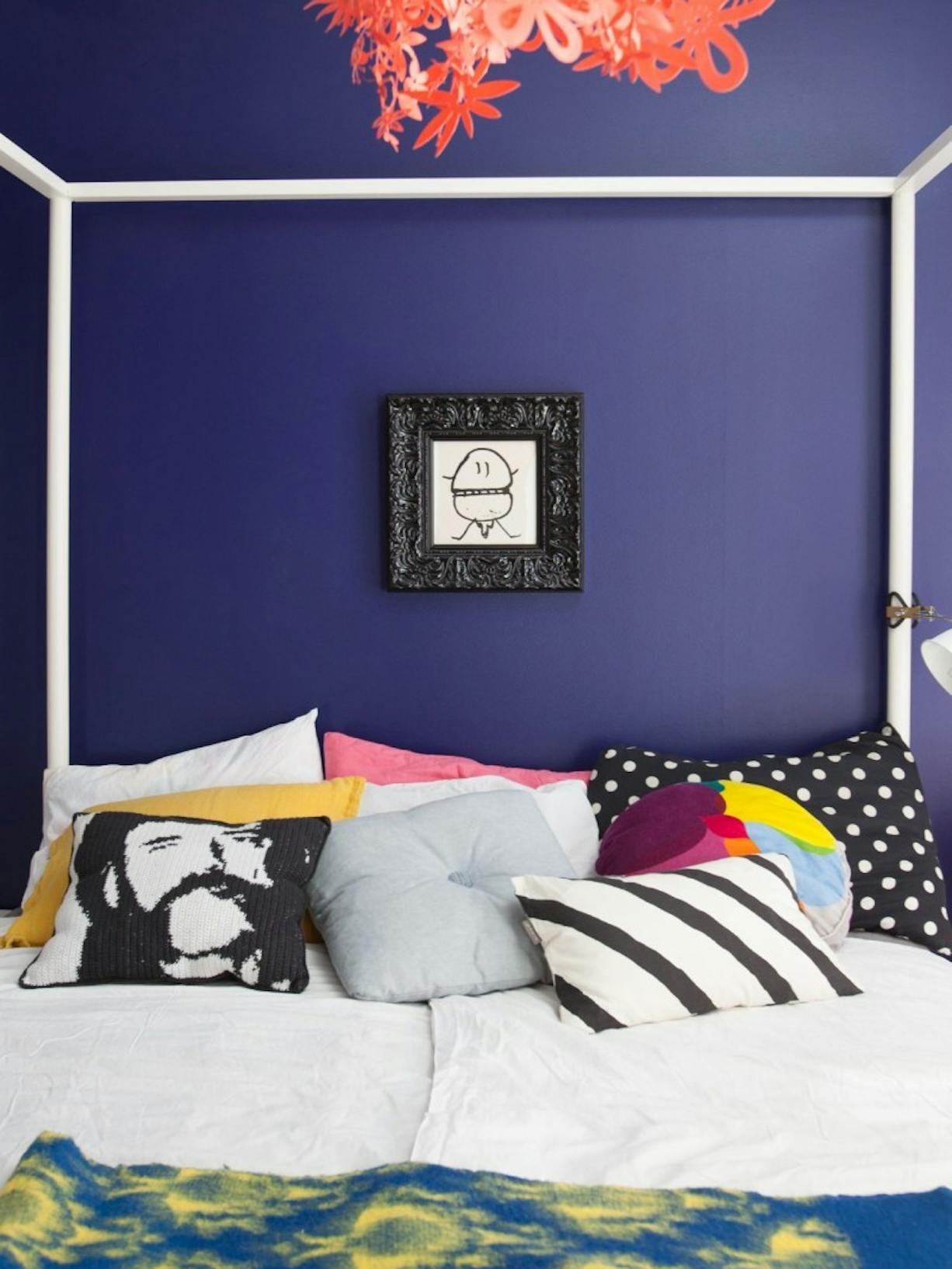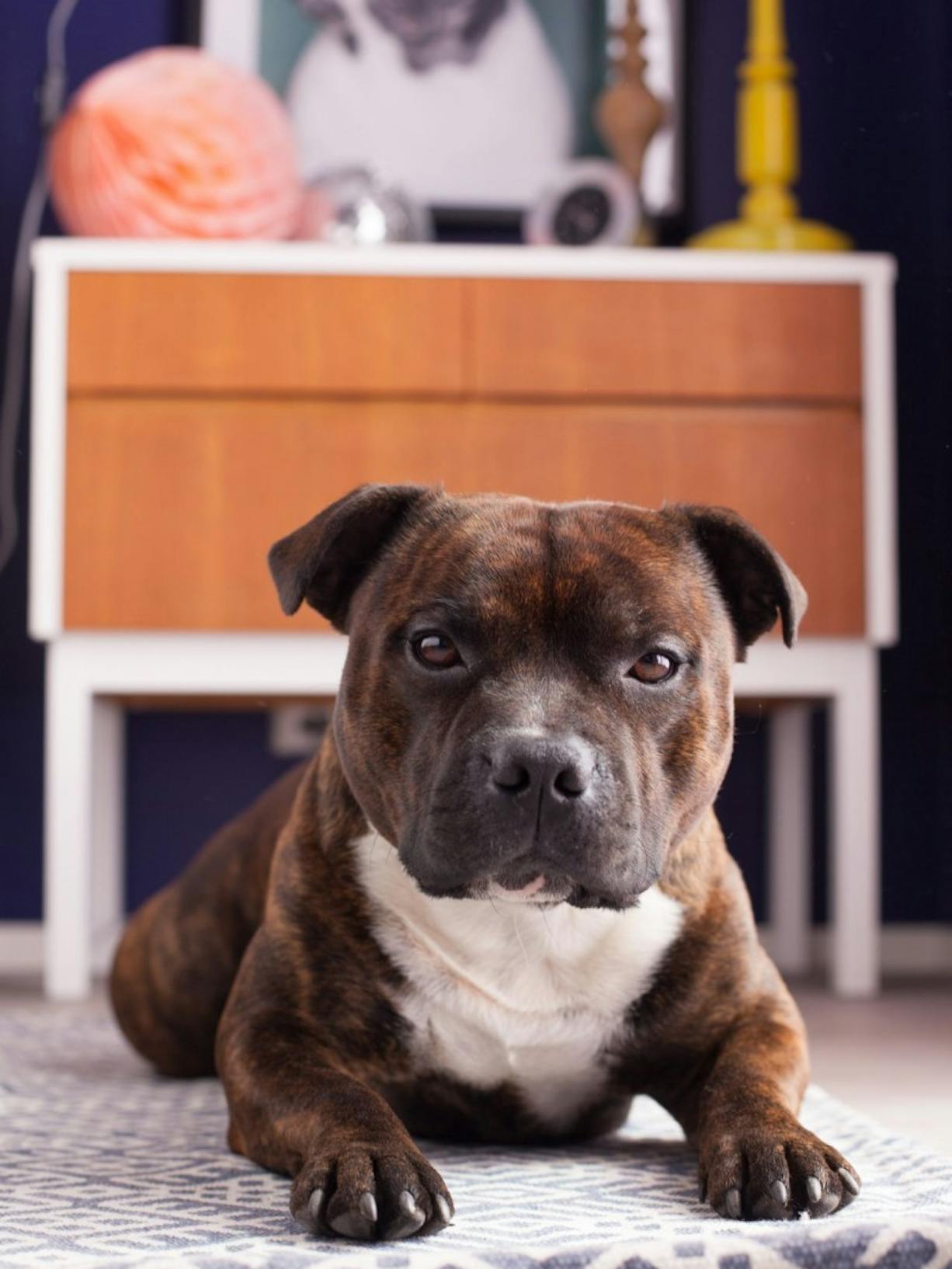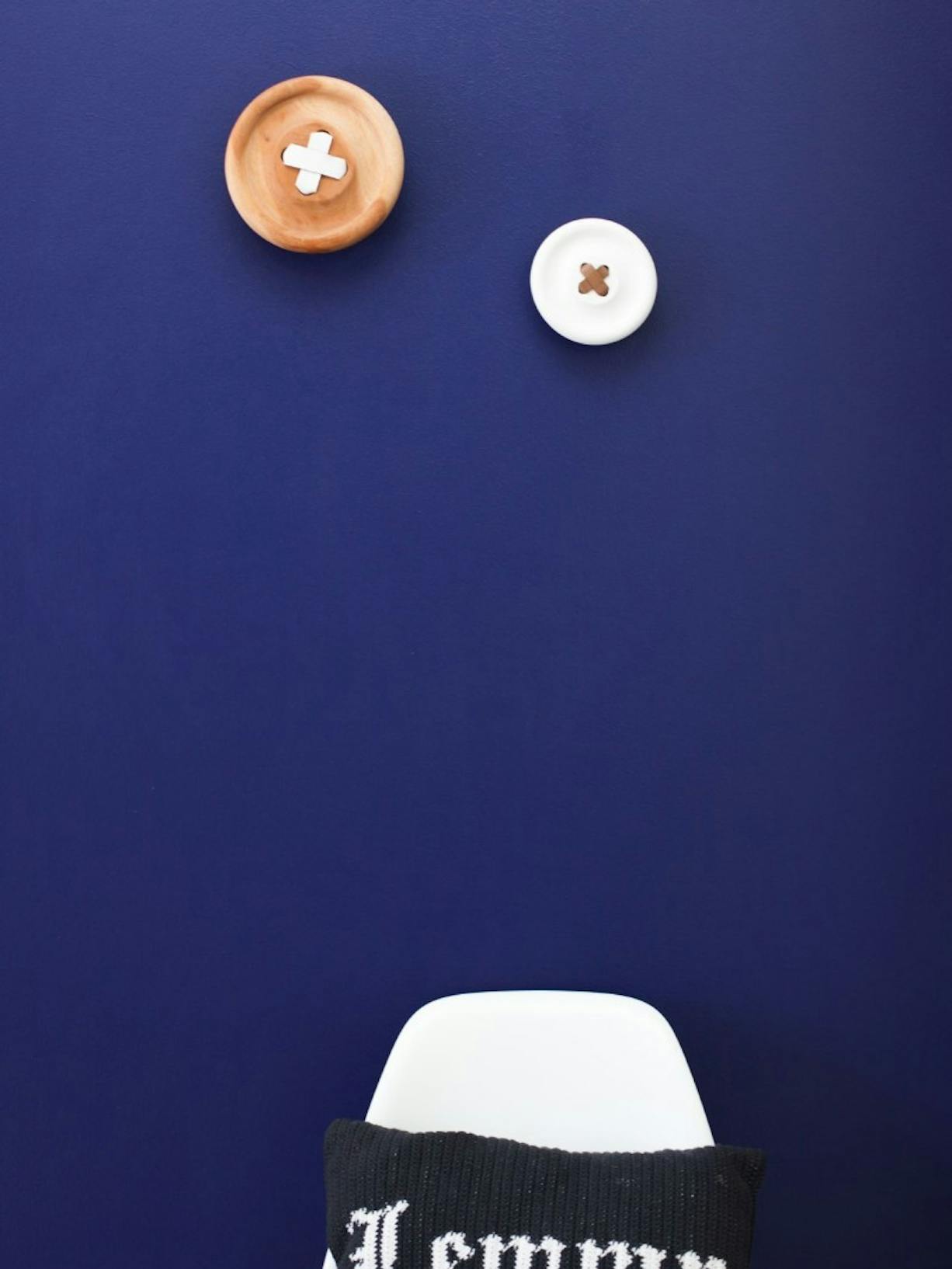 We began our project by painting the bedroom walls in the sky-night blue tones of M350 Ink from our Feel the Colour collection for a lively look. Choosing a bold colour like a striking blue can feel at home in your space when you pair it harmoniously with playful décor, contemporary art and canary yellow and pink accents. Before you embark on a renovation project, think about the personal touches you want to bring into your bedroom and how wall colour can complement these pieces. Well-chosen paint colours can give your room a unique spin that feels personal to you as well as a sophisticated finish that is often achieved by an accomplished interior designer. For added depth, we tinted Ink with our full-matt Joker interior paint – one of our most eco-certified products in the Tikkurila range. This luxurious paint mixture adds a beautiful richness to your walls with a shimmering effect of silk.
Even with a dynamic approach to interior design, you can balance a strong palette with softer highlights through the lightness of a white door, the ceiling paint and smaller elements like a refreshed vintage nightstand to help create an open and relaxed bedroom.
To revive the vintage nightstand, we refreshed the surface, borders and legs with the semi-matt Helmi 30 furniture paint for its sophisticated satin finish. A tested replacement for traditional solvent furniture paint, the Helmi 30 paint boasts low VOC-emission level and has been certified by the Nordic Swan Ecolabel, the EU Ecolabel and holds the M1 Emission Classification. So the bedside cabinet popped against the dark wall colour, we tinted Helmi 30 with F497 Paper, an off-white shade that picked up the tones of the bed frame and the doorframe. By combining the crisp white colour tone with the natural wood, the retro cabinet is transformed into a contemporary piece of furniture no longer overlooked.
Putting the idea into practice
1. FIRST STEPS
Begin by cleaning the furniture's surface using Tikkurila Maalipesu cleaning agent – read instructions thoroughly before use.
2. SANDING
Lay down dust sheets to protect the floorspace. After drying time, sand the previous paint surface until matt and remove the sanding dust with a dust brush or a dust-binding cloth.
3. PRETREATMENT
Once dry, apply a single coat of Otex Akva Primer, which has been tinted to the topcoat's shade for the wall surface. Use a furniture paint roller for best results and leave the paint to dry for 5 hours.
4. PAINTING
Finish with 1-2 coats of the semi-matt Helmi 30 furniture paint, pre-mixed with your chosen colour with a furniture paint roller. Helmi 30 furniture paint can be recoated after 16 hours, and usable hardness is achieved in 2-3 days.
Clean your tools with water and soap, or use Tikkurila Pensselipesu tool cleaner for more in-depth results. Make sure to follow the instructions on the label.