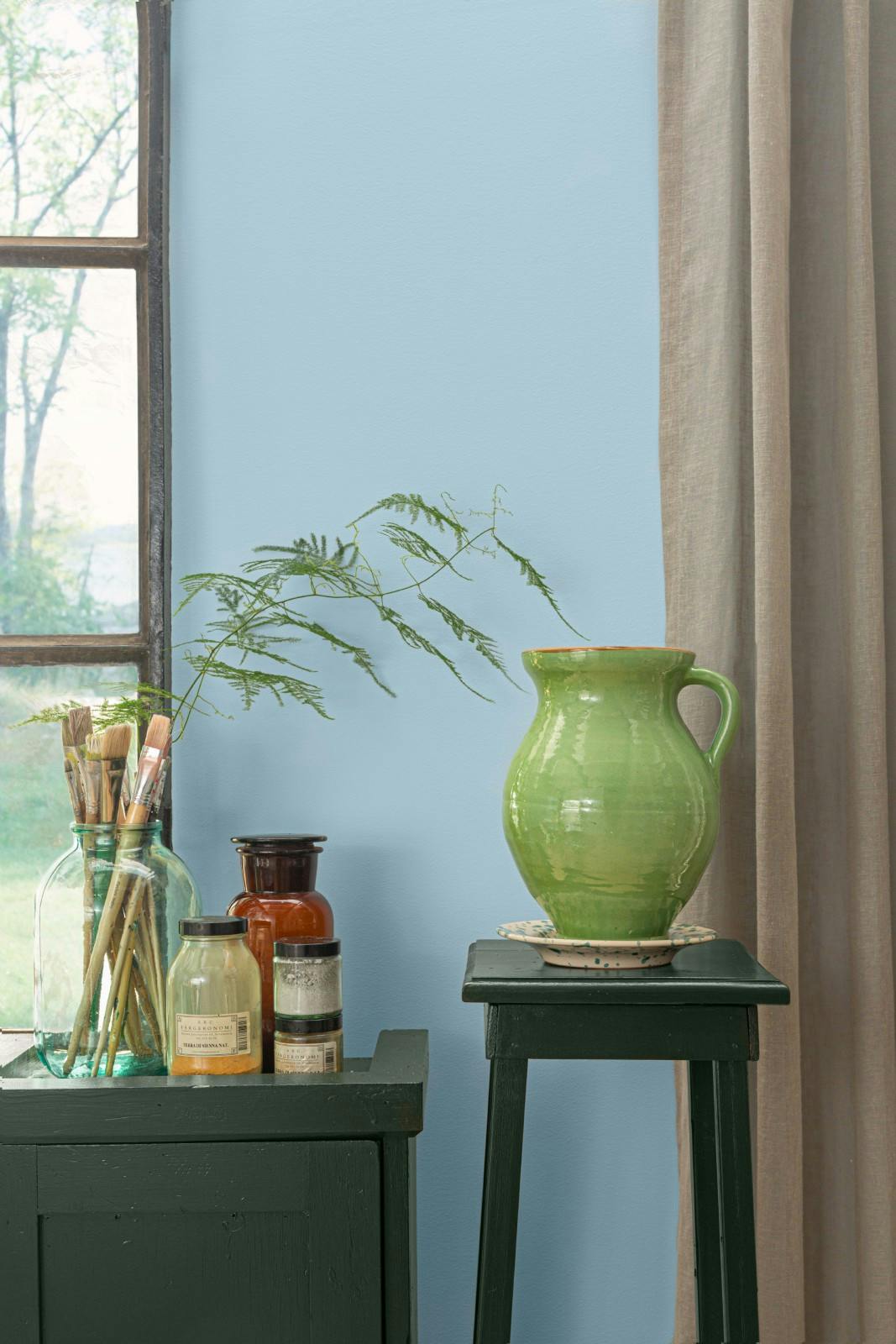 Room for a brighter tomorrow.
Tikkurila's Color Now 2021 Collection offers the possibility of exploring the world of colours and serves as a source of inspiration for designing dream spaces.
Combining your favourite decor components with some simple, harmonious colour options is a great place to start when upgrading your kitchen, bedroom, or living room.
Bohemian interior design has only one rule when it comes to your décor choices-there is no rule. Defined by its lack of structure, combining materials, patterns and colours that do not necessarily go together is what makes this style unique. The 'more is more' strategy is definitely the way to give your home a bohemian makeover.
Use our calm Y354 Cumulus shade alongside vibrant colours like pinks, oranges or greens for a statement décor combination. Complimented with colourful art, embroidered and tasselled pillows, and layered rug is the easiest way to embrace the boho style. The light blue walls will let your vibrant items pop in the space. Finish the décor off by adding some real plants to add to your colourful look, and of course, to improve the air quality.
Bohemian interior style does not always have to be busy and full of colour. This easy-to-love blue can be paired with neutral, earth-toned elements such as rattan and wooded furniture, textured pillows and throws, to create a calming, free-spirited look. Complete your interiors by adding understated lighting, like lanterns and candles for a welcoming feel.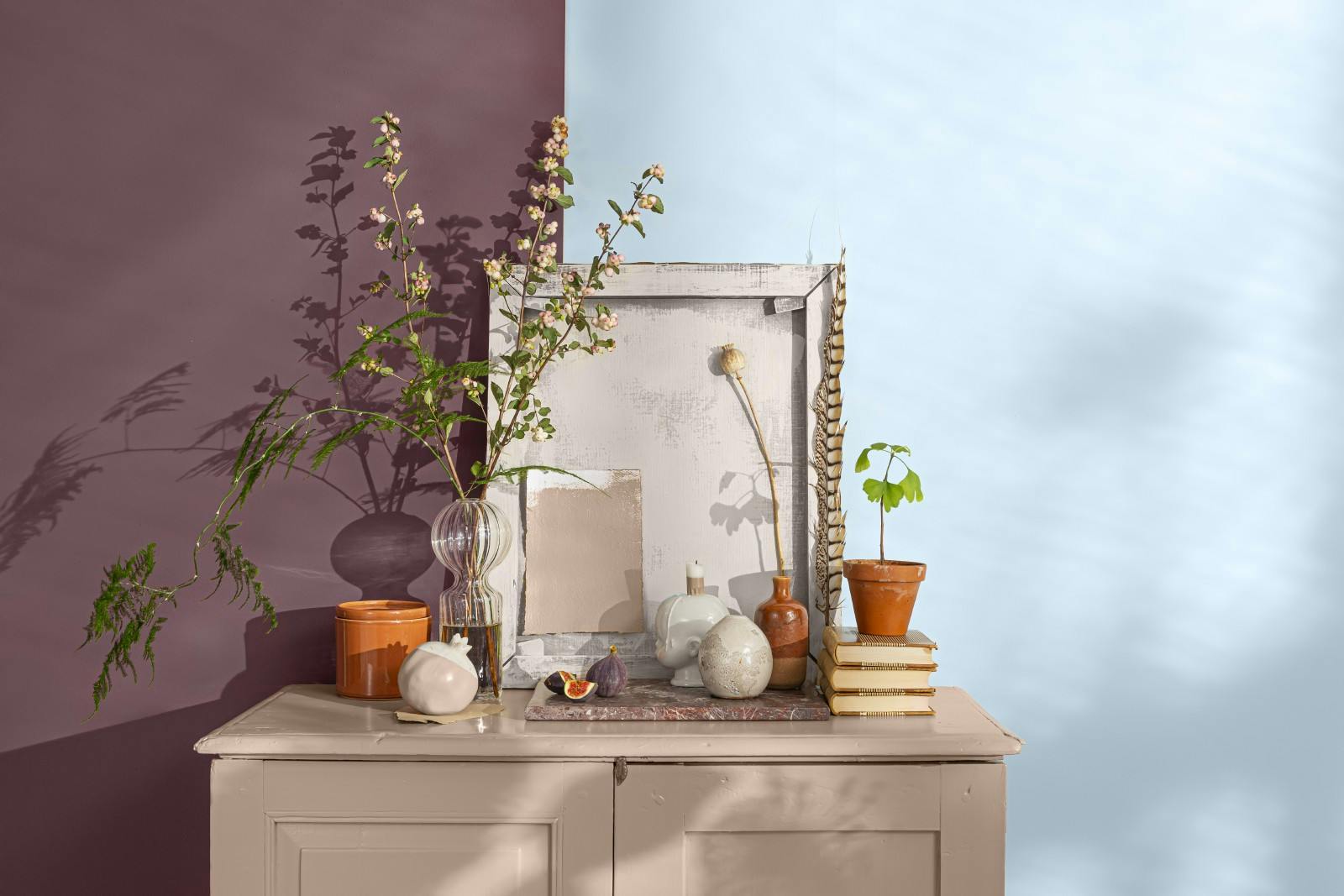 You will quickly realise the significance of light in the room. Not only the visual sense of light playing with colours, textures, or shadows - but also to its deeper meaning.
A ray of light is a ray of hope. A window, skylight, or another light source that is often a source of happy emotions demonstrates an optimistic view of the future.