At Tikkurila we have always been committed to looking after the planet and reducing our environmental impact. Sustainability is not about marketing, gaining a competitive edge or generating a unique selling point, it's just the way things should be done. It is the way we conduct our business; it is the foundation of our values and brand.
Our Sustainability Mission
Sustainability is at the heart of everything we do. We provide user-friendly and long-lasting solutions for the protection and decoration of surfaces; aimed at consumers, professionals, and industrial customers alike.
Our product selection includes paints for interior and exterior surfaces as well as coatings for metal and wood industries.
ECOLABELLED PAINTS: Our eco-label paints are awarded many ecolabels: the Nordic Swan Ecolabel, EU Ecolabel, and M1 classification, measuring low emissions and allergy labels. The classifications help us to choose products that are better for the environment, health and safety.
PROVEN HIGH-QUALITY RAW MATERIALS: We are continuously cooperating with our raw material suppliers to find alternatives that work technically and more safely for health and the environment. Our low-emission, water-borne paints are manufactured from high-quality raw materials, and the product properties are ensured with a thorough set of field and laboratory tests.
BREATHABLE SURFACES: Our interior wall paints are breathable, which means that they have a high aqueous vapour permeability. Tikkurila exterior paints have been optimised to protect the surface from weather stress and direct rainfall, but also to allow aqueous vapour to pass through it.
REDUCED WASTE: All our colour tinting is done to order. This means we hold no leftover colours in our Warehouse or on the shelves that must be thrown away over time. This improves our efficiency and decreases our amount of waste.
PRODUCT EXPERTISE: We have a growing team of technical experts in the UK to help you make sustainable, long-lasting choices. Contact us here.
High-Quality Raw Materials
All Tikkurila products are made from high-quality raw materials. We always select raw materials which have the least possible impact on the environment. Our raw materials and raw materials suppliers are carefully selected, and we aim to ensure that the operations of our suppliers are responsible.
Minimised environmental impacts
The main environmental effects of paint production come from the energy used during the manufacturing of the product, the emissions and wastes generated during the manufacture, as well as the distribution of raw materials, packaging materials and finished products.
Water used in the production of paint products
Water, which is largely sourced from a municipal water supply, is a significant ingredient in used both our products and production. About half of the water we use is part of the finished products. In production, water is used in cooling circuits or to clean equipment. We reuse some of this cleaning water in the paint manufacture, where it will not compromise the quality and properties of the paint. Less than 10% of water withdrawn is discharged as production wastewater. In Finland, Poland and Germany, wastewater is cleaned at the production facilities.
Greenhouse gas emissions from paint production
Most greenhouse emissions in paint production are generated by burning fuel for heating and internal transport as well as in the production of solvent-borne paints caused by inert cases and by burning the volatile organic compounds. Tikkurila regularly monitors and evaluates its energy consumption and implements projects to optimise energy usage and reduce its greenhouse gas emissions. We encourage renewable energy, and our production facility in Sweden has been run completely on renewable energy since 2012.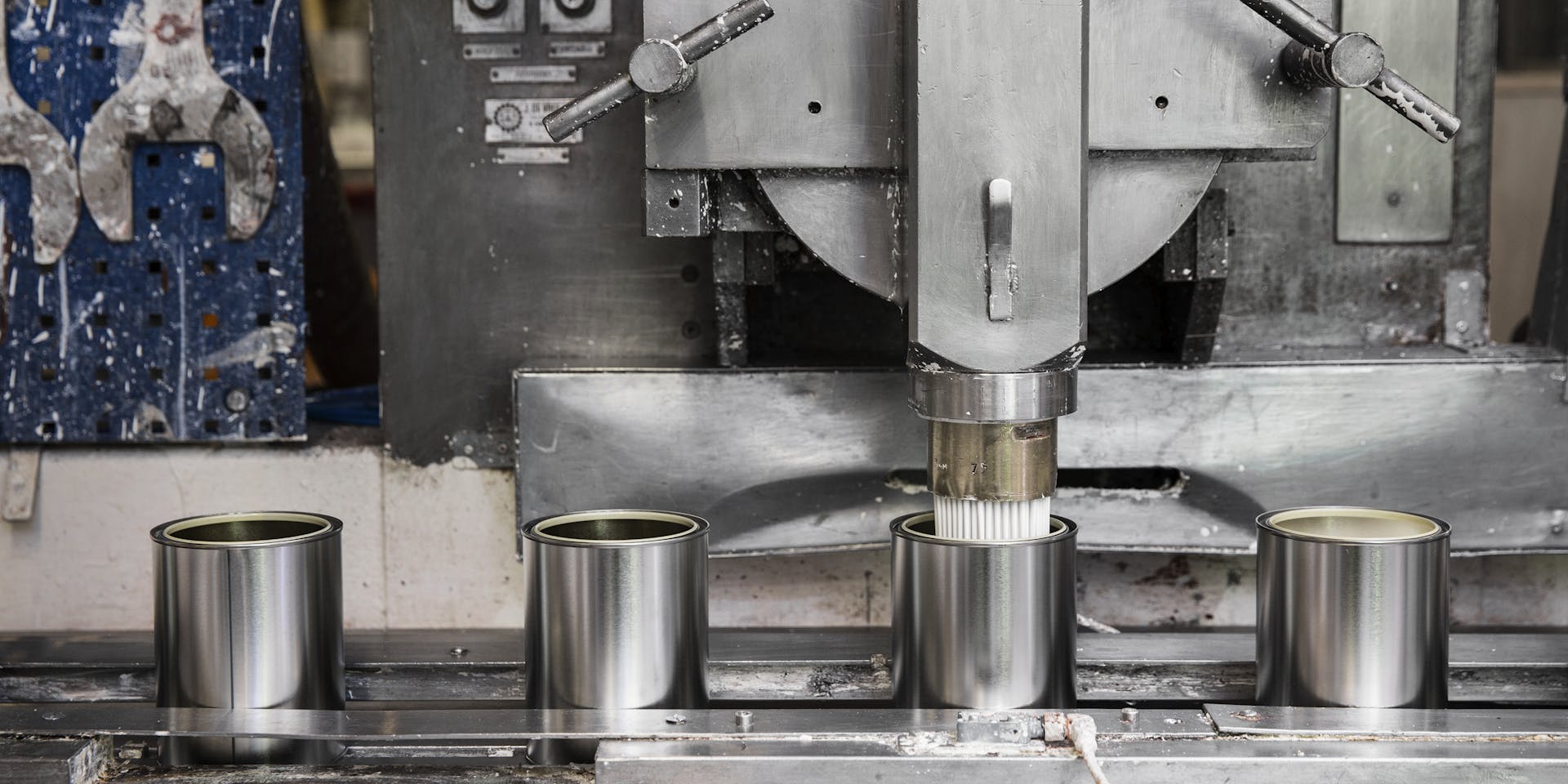 Certified Operations
Nearly all Tikkurila production facilities are certified either in accordance with the environmental, quality and/or occupational health and safety management system standards. To ensure these standards are met, the emissions from production are measured and assessed numerically, although there are country-specific differences in the methods of carrying out these processes.