If you've found a colour you love and can't find it from our vast range of paint colours, our state-of-the-art colour matching technology is the perfect solution. We can match an infinite number of colours, all from a small sample, so you can decorate your home in the perfect paint shade to match your style.  We can colour match using almost any paint across our interior and exterior ranges and in any finish.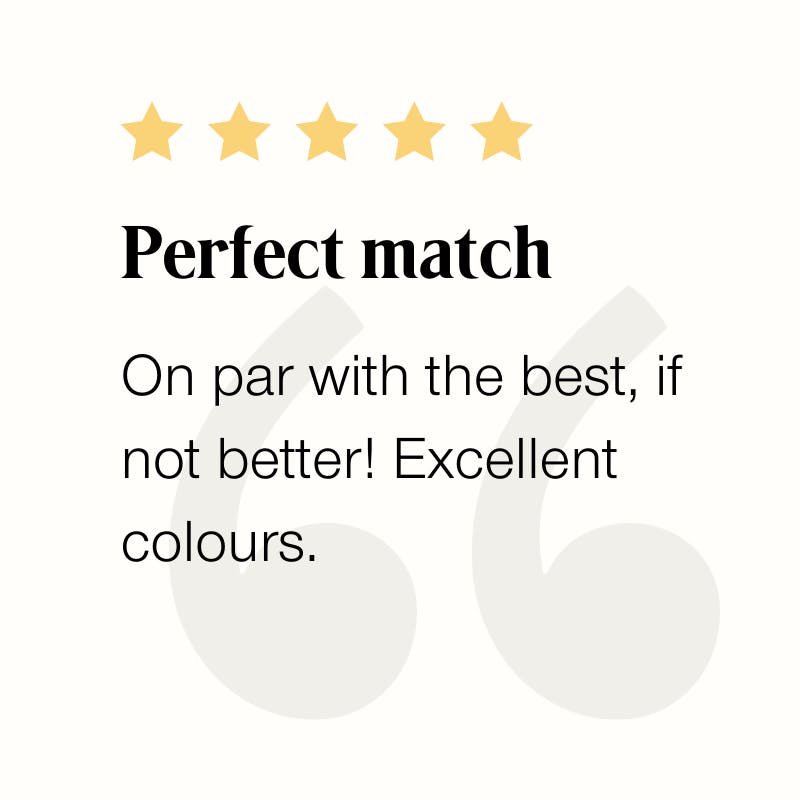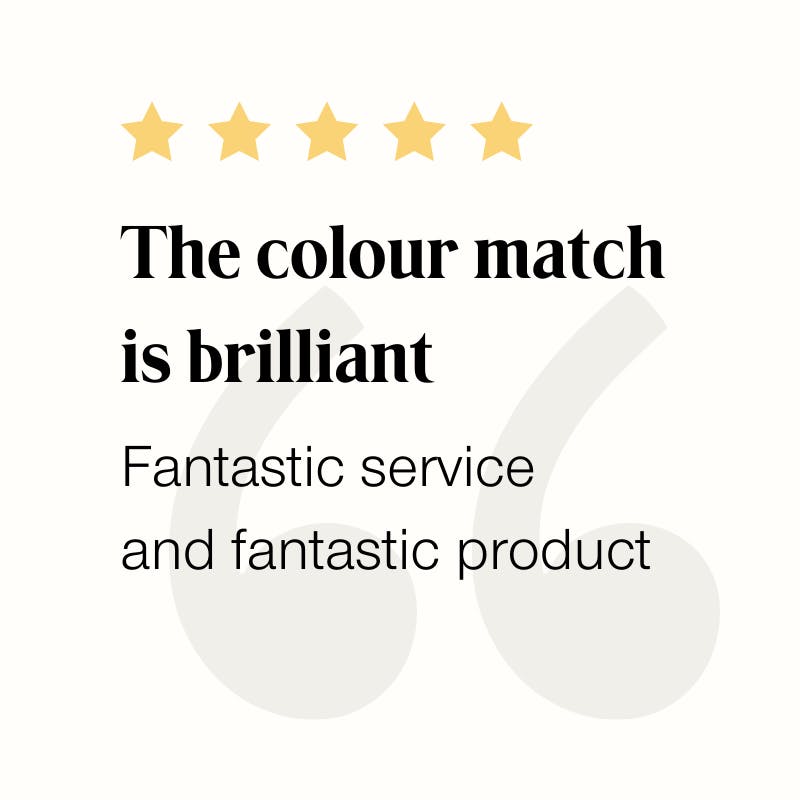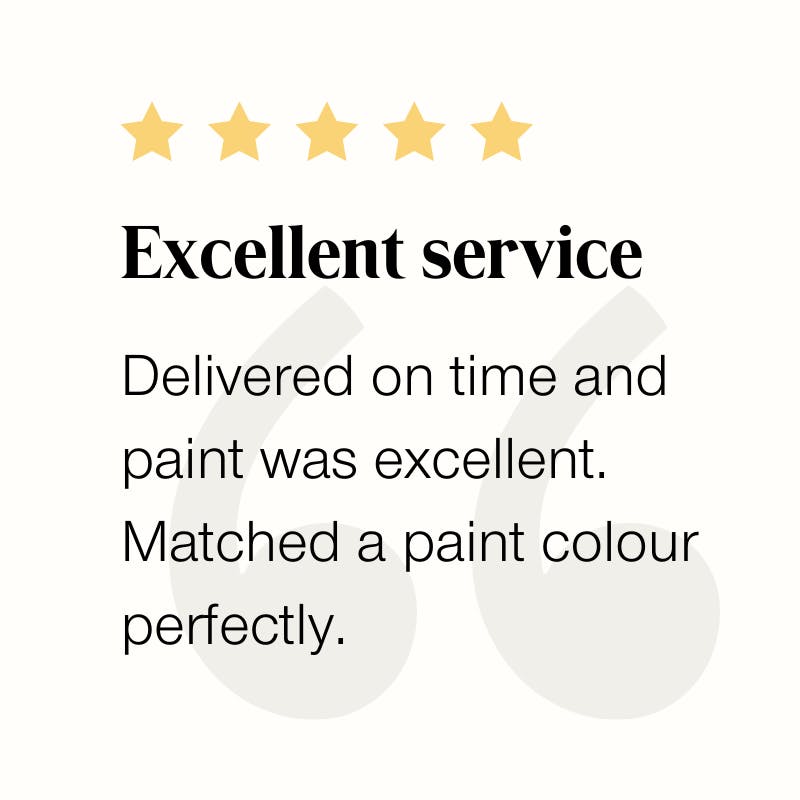 5* 'Absolutely fantastic service'
'First time ever using this service and have to say was not at all disappointed with anything. Picked the type of paint required and found that any colour of my choice could be achieved providing I had a name and code to colour match, I have to say this is a fantastic addition to ordering paint. As the paint is top end priced after ordering I must say I felt a bit uneasy regarding the colour match so felt I had to email, my email was answered very quickly and my mind was put at ease. From start to finish this was very straight forward, very efficient, excellent communication and unbelievably fast delivery. Paint was ordered on Thursday afternoon and received an email with delivery date the following Monday but to my surprise the whole order arrived Saturday, would most definitely not hesitate to order from again.'
How to Turn Your Perfect Colour into Paint
There are different ways that we can colour match to your perfect shade.
Match Option 1: If you already know the name of your shade
We can colour match to almost any other big paint brand, so if you have found a shade you want from a different brand, simply follow this guide.
To get started, use our paint finder tool. This tool can help you to find your shade and suitable paint type for your decorating needs. We can even colour match to any other brand shade. Simply follow the 5 step process and place your order and your order will be on the way to you soon. Our Paint Finder Tool makes it easy for you to decorate your home in your own unique style!
Match Option 2: Send us a colour sample
We have almost every shade from other brands scanned into our system already to make it simple and easy for us to match your request, but if in the unlikely event we don't have your colour we will contact you and ask you to send in a swatch or a sample via post. Our colour scanning technology will take your sample and enter the exact make up into our tinting system to produce your ideal shade. 
If you've found a perfect colour match on a piece of fabric or material that you want us to transform into paint, then send your sample to the address below and our colour matching team will scan the sample with the spectrophotometer and create your custom paint colour.
Tikkurila Pro Center Edinburgh
27 Marnin Way, West Edinburgh Business Park
Edinburgh
EH12 9GD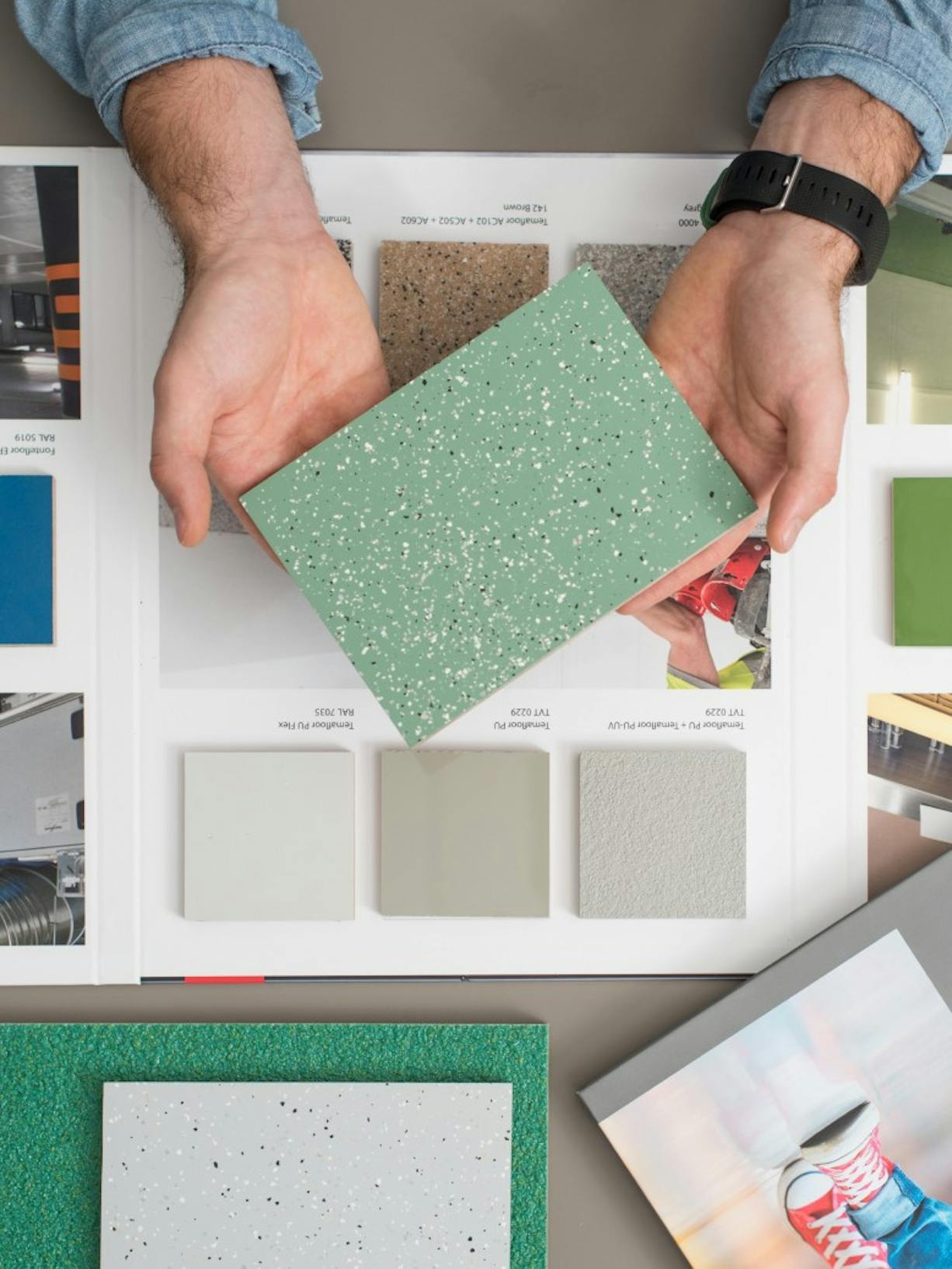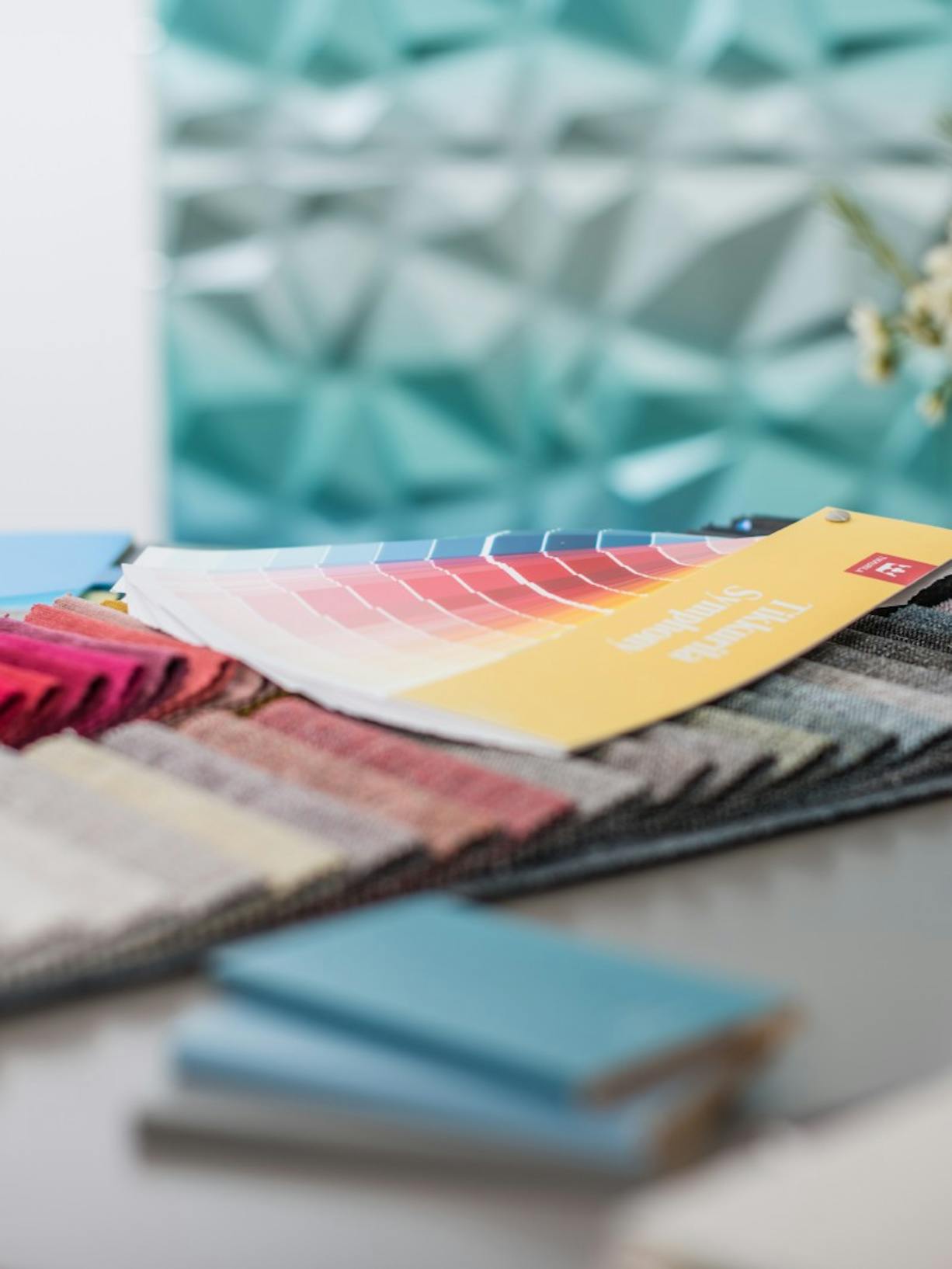 How We Match Your Paint Colour
Paint colour is created through a combination of colourants and bases that can literally reproduce millions of colours. Our colour matching technology measures your colour sample using a spectrophotometer that can read any colour the human eye can see. The measurements are then turned into a paint formula to create your custom colour. We can tint to all RAL, NCS, and British Standard Colours.
Whilst we can colour match using almost any paint across our interior and exterior ranges, there are some paint products that are unavailable within this service. Excluded products are:
·        Pre-tinted products or products available in select shades only, such as Anti Reflex White, Muuri, and Valtti Plus Terrace Oil.
·        Wood stains