Summer is just a few steps away, so now is the best time to think about the most important part of your home during the warm months ahead - the garden. When it comes to maintaining your outdoor space, it is essential to do so with durable products, so that you can spend less time on repairs and more on enjoying your very own garden oasis.
Lasting beauty of your terrace
Did you know that your decking needs regular maintenance to stay in tiptop shape? We would recommend checking the condition of the surface annually. If the wood appears dry and faded, it's time to apply a maintenance treatment to bring it back to life. (Worth noting, this re-treatment phase may be required anytime between 1-4 years, depending on the product previously used).
Our durable, exterior product range has been specifically designed to withstand the elements and deliver long-lasting results; meaning you can spend less time on repairs... and more time enjoying your garden!
Extend the life of your wooden terrace by following our simple treatment and maintenance guide below.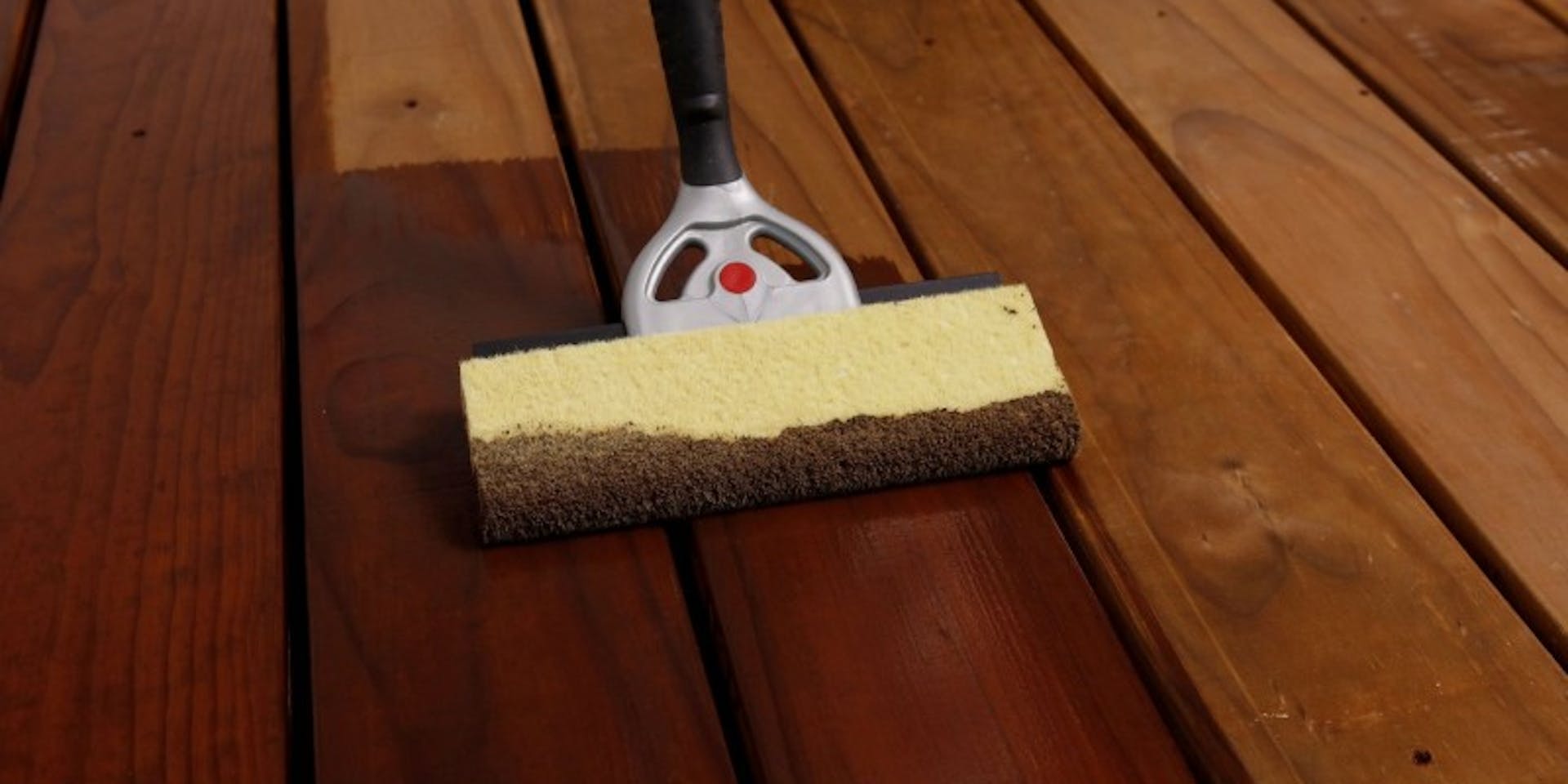 5 Tips for Oiling Your Terrace
1. SHADE
We recommend using tinted wood oil because a tinted product withstands weathering better than a colourless one. When choosing the most suitable colour for your garden, take into account that the final shade is affected by the current colour and porosity of the wood.
Brown, grey and black are the most popular choices of colours for decking. Brown wood oil deepens and evens out the natural colour of the wood, whereas grey gives the surface a vintage look. For a more modern and distinguished appearance, black is a great option. If traditional colours are not your thing, our wood oils can be tinted in various colours, to suit your personal exterior style.
2. PRE-TREATMENT
Apply our Kalustepesu Terrace Cleaner in accordance with the instructions on the label. This high strength decking and furniture cleaner bleaches darkened weathered wood prior to treatment. Leave on for 15-30 minutes, then brush the surface thoroughly or use a pressure washer to rinse with water. Leave to dry until the next day.
3. CONDITIONS
The most suitable weather for painting is warm and dry (approx. +15-20°C and relative humidity of approx. 50%). The treatment should not be done in direct sunlight or if there is a risk of rain.
4. TOOLS
Our Terrace Oil Squeegee makes it quick and easy to apply the oil to the entire terrace, even between the panels. Simply, pour the wood oil into the roller tray and apply the oil from end to end.
5. PRODUCT
When it comes to which oils to use, we would recommend the following options:
Both products prevent wood fading and cracking through weathering. Valtti Plus Terrace Oil comes in three pre-tinted shades: black, ash grey and brown; whereas Valtti Plus Wood Oil is available in a wider range of colours you can choose from.
Once you have your oil ready, disperse it sparingly, so that it absorbs well into the wood. After 15 minutes, wipe off the excess with a dry, lint-free cloth. Allow the oiled surface to dry until the next day.
*Cloths used during oiling are prone to self-ignition. Such materials should be stored soaked in water before disposal, preferably dried outdoors in an open area or burned immediately.