When incorporated into interiors, neutral tones are said to represent structure, support, and stability. They provide a calm, restful environment in which we can unwind and regroup our thoughts and feelings.
After a decade of cooler tones dominating the interior design world, the demand for nostalgic neutrals has spiked in 2021. A palette to encourage mindfulness and relaxation in an otherwise tumultuous time.
The warm, off-white tone of Tikkurila Beige is our go-to for creating a sophisticated retreat from the hustle of the outside world. An extremely versatile tone that will look great in any room of your home. It can be ultra-luxurious while also fitting in with rugged, masculine settings.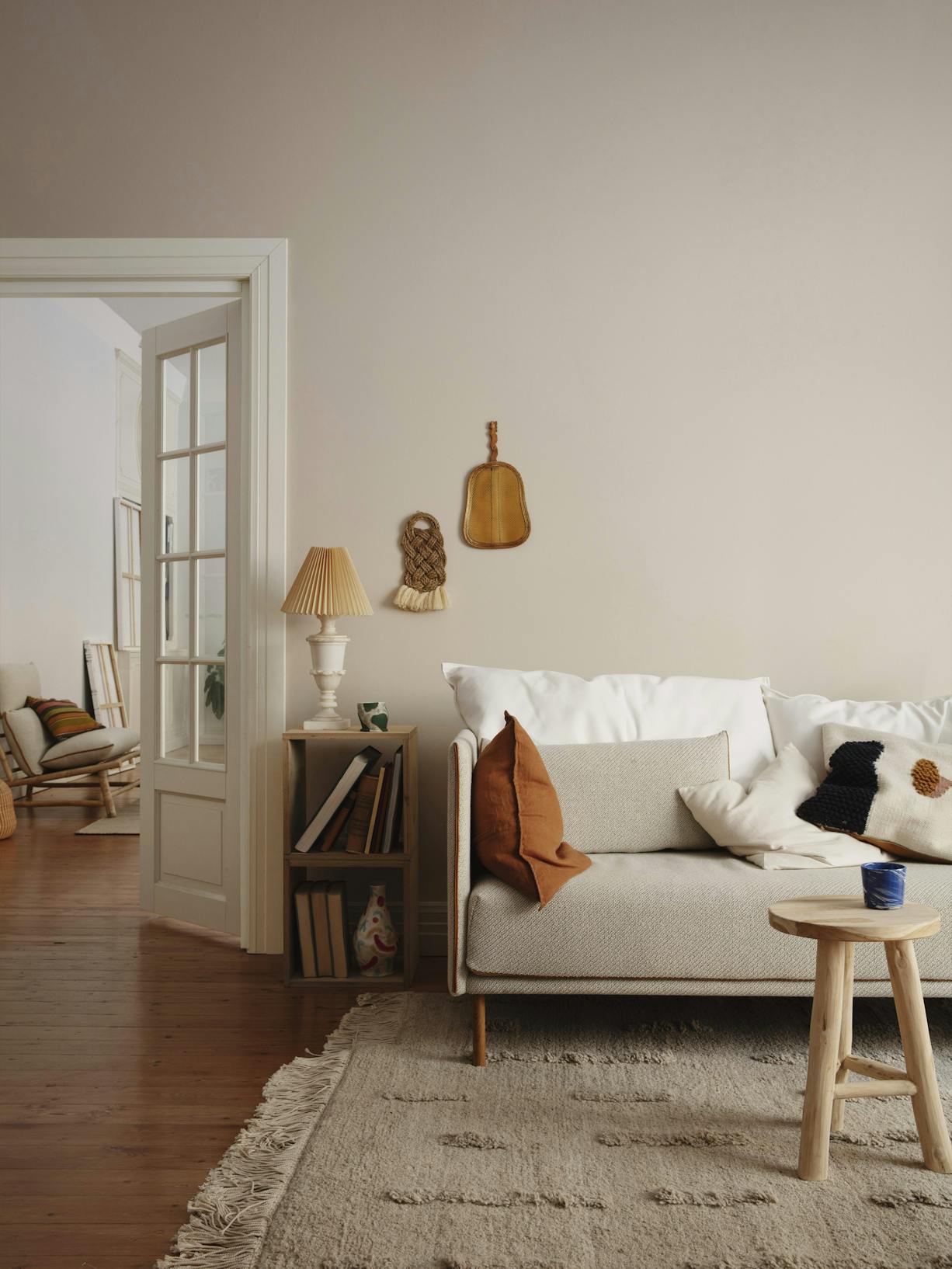 Create a sense of balance in your home.
Colour of the mood:
Click on the colour swatch below to shop our complementary colour cards, or to order paint available in this shade.
Neutral colours are a reliable decorating tool that can provide welcome visual breaks, excellent backdrops, and soothing moods depending on how they are used.
Beige: A warm and refined colour. It's bright, sandy, and warm. Beige is the epitome of elegance and class, evoking feelings of sophistication
Ivory: Often associated with elegance, luxury, and a calming effect. Encouraging, with a touch of finesse.
Tan: A classic and timeless tone. It has the earthy stability that many members of the brown family have. Simple, uncomplicated, and natural
Dark Brown: Down-to-earth and conventional. A friendly and approachable colour that exudes sincerity, honesty, and genuineness.
Beige and off-white paint colours complement our desire to surround ourselves with natural materials.
Combine beige walls with plenty of greenery, wooden furniture and organic textures like linen upholstery or rattan decor to capitalise on the tone's natural associations.
It's time to give beige a second chance.
Explore Tikkurila Neutral Paint Colours
More colour moods: